The third season of Netflix's hit series The Witcher wrapped production in September of last year. As much fans will like to return to the complexity of the politics on the continent, many are torn by the fact that the upcoming season would mark the end of Henry Cavill's role as the titular monster hunter, Geralt of Rivia. Cavill himself had also this past September hinted that the third season would be returning this summer, and now as part of the preparations for the show's return, the first poster for the season has been released.
The first poster sees the trio of the witcher, Geralt, the mage, Yennefer of Vengerberg, and Princess Cirila all cuddled together in a hug. Geralt and Ciri look the most distraught of the trio, while Yennefer places a comforting hand on Ciri's head. Season 3 will pick up after the shocking Season 2 finale where it was revealed that the White Flame is Ciri's father, Duny, aka Emhyr Var Emreis. The trio will also possibly travel to Aretuza to learn more about the Princess's powers. There is also somewhere else the trio are rumored to be headed this new season. Before it was destroyed two hundred years ago, Shaerrawedd was an ancient elven palace in the woodlands of Kaedwen. Geralt and Ciri proceeded around Shaerrawedd, discovering evidence of elves who had visited the wrecked palace, according to Andrzej Sapkowski's lore. According to showrunner Lauren Hissrich, we'll hear Geralt and Yennefer both narrate the story to Ciri, and "we'll start to understand that everybody has a different version of historical events."
The series based on Sapkowski's series of books of the same name, Netflix's The Witcher tells the story of Geralt of Rivia, a monster hunter who gets entangled in complex political disputes while wandering a unique fantasy world, tasked with protecting his exceedingly gifted and talented adopted daughter. The role of Geralt will be changed after the third season with Liam Hemsworth taking over. Netflix exec Peter Friedlander addressed the news in the aftermath, saying, "Henry is an extraordinary Geralt and I think Liam will continue and also be an extraordinary Geralt. There has been a legacy of amazing, iconic characters where the actors have changed and we're hugely optimistic about this. We will continue to honor the IP, the fans, the storytelling, all the way through."
Other Witcher Content on Netflix
Netflix has other Witcher related shows on offer including The Witcher: Blood Origin which is a prequel to the original series, and The Witcher: Nightmare of the Wolf. Both are available to stream now ahead of the third season's premiere.
No release date has been announced for season three of The Witcher. Check out the poster below: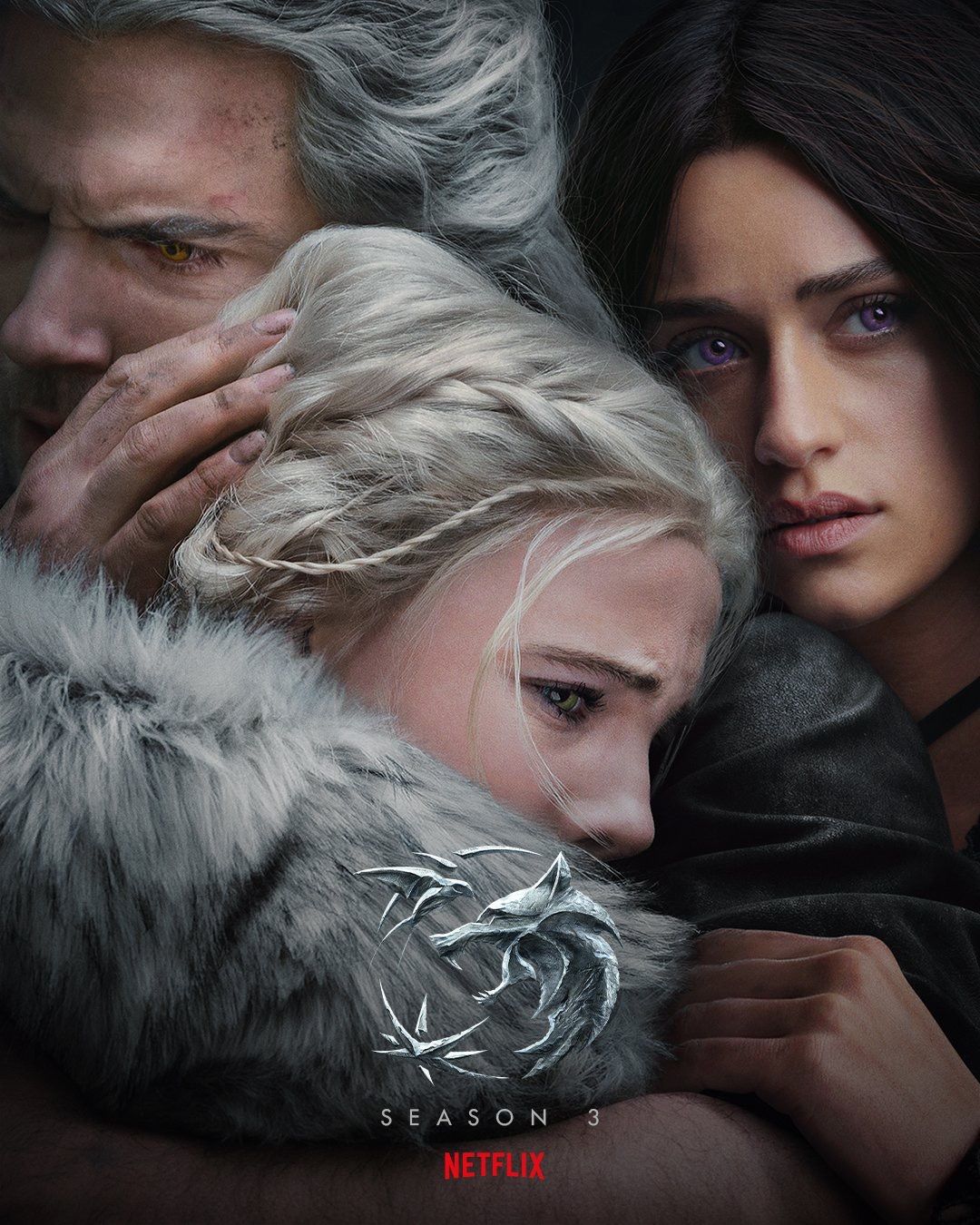 via Collider