Walt Disney Studios has established a much-appreciated trend of putting out live-action remakes of their most beloved tales in recent times. Now, fans are exactly a month away from the release of the live-action remake of the famous Disney tale, The Little Mermaid. As the days and weeks consistently count down to what many hopes will be a wonderful and colorful adventure under the sea, a new 4DX poster of Ariel portrayed by Halle Bailey has been unveiled.
This latest poster from The Little Mermaid sees Ariel venture to the surface world despite the warns of her father. The underwater princess hasn't only come above, but in her hands lie an unconscious Prince Eric (Jonah Hauer-King) who has been thrown overboard his burning ship with a turbulent sea swirling all around them. The 4DX poster continues a trend that has emerged in all the images that have included the pair so far, a portrayal of love amidst very colorful and appealing backgrounds.
The Little Mermaid will tell a familiar yet evergreen Disney tale when it hits cinemas next month. Following the adventures of the youngest daughter of King Triton (Javier Bardem), Ariel is curious about what happens on the surface world, and despite the warnings of her father and the best efforts of her guardians and friends, Ariel's curiosity will get the better of her. Eventually, the mermaid will meet Prince Eric and develop a strong passion for the surface prince and his world that she is ready to set aside hers. Ariel's quest to be part of this world will see her strike a bargain with the sea witch, Ursula (Melissa McCarthy), and eventually bring about a showdown between her father and the witch when it becomes clearer that Ariel's choice will have unforeseen consequences for those she loves.
The Cast and Crew Behind The Little Mermaid
The upcoming Walt Disney remake will feature songs from the animated classic and is sure to lean on the considerable vocal talents of Bailey as seen in a previously released teaser. The film is set to have a runtime of over two hours, and with Lin-Manuel Miranda set to write more songs for the soundtrack, we should be in for more delightful renditions. The highly anticipated remake will be directed by Rob Marshall from a screenplay by David Magee. The film's cast will also feature Awkwafina as the voice of Scuttle, young actor Jacob Tremblay as the voice of Flounder. Rounding off the cast are Lorena Andrea as Perla, Simone Ashley as Indira, Kajsa Mohammar as Karina, Nathalie Sorrell as Caspia, Karolina Conchet as Mala, and Sienna King as Tamika.
The Little Mermaid swims to cinemas on May 26. You can see the new poster down below.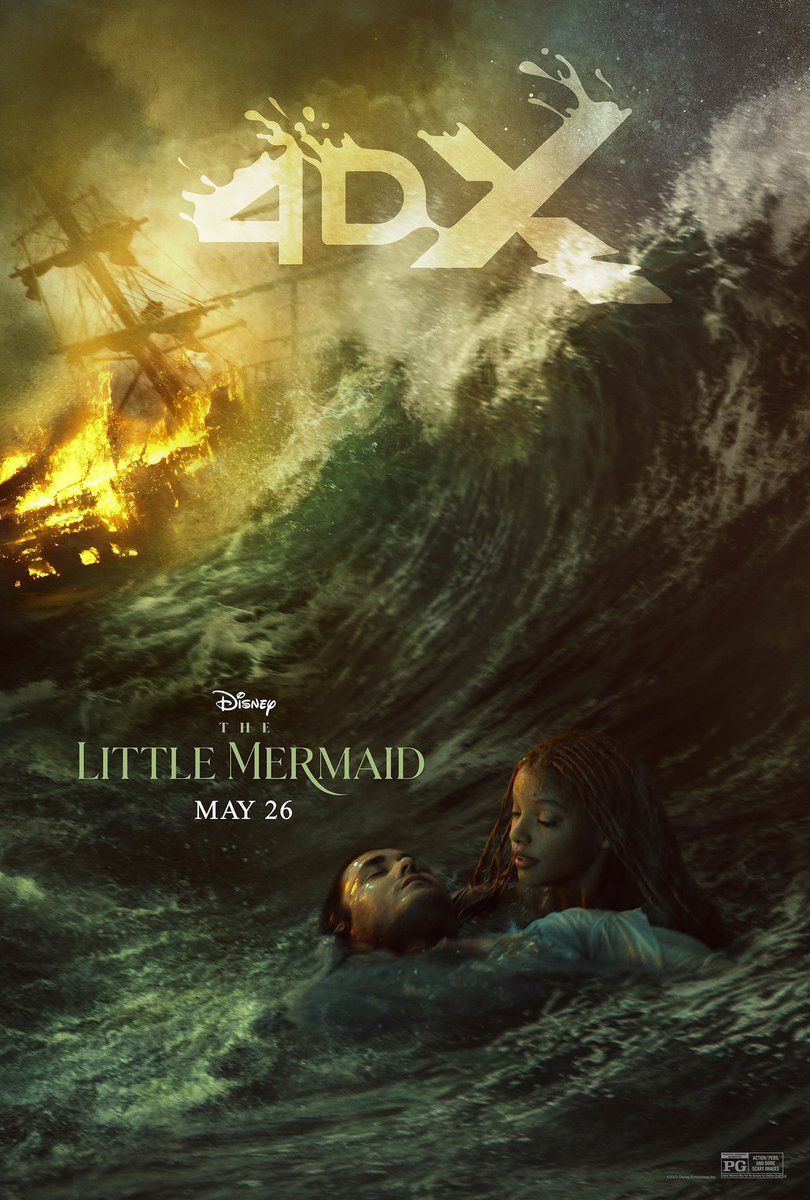 via Collider