It took a serious facelift to finally get The Idol set in stone at HBO, but The Weeknd, aka Abel Tesfaye, is now ready to take the stage as a troubled self-help guru and new-age cult leader. With the series bound for Cannes next month to show off what Tesfaye has been working on with Euphoria's Sam Levinson, a new image was released spotlighting the pop artist's character. He's given a moment to himself in this new shot, pondering everything that's going on as he forges a connection with a new rising star.
Like the previous image spotlighting Lily-Rose Depp's desperate pop star Jocelyn, this shot is again placed in a moody, dimly lit room with Tesfaye up against a wall marble wall that slightly reflects him. The only noticeable light source is immediately behind him, creating this eerie presence around him as he has a radiant glow even though his face is slightly covered in shadow. With his head down, he appears to be deep in thought while dragging his arm across the wall almost subconsciously. The caption "Do you trust me?" foreshadows who Tesfaye's character really is and how he could manipulate the people in his orbit, specifically Jocelyn. In the end, though, the two could drag each other down a path that leads to their destruction.
As seen in the most recent teaser, Tesfaye's character Tedros meets Jocelyn in a club where the two spark a toxic relationship to help the rising pop idol get back on track after a mental breakdown coming off of her latest and biggest tour. He seems to be just what she needs to continue her march to becoming the sexiest pop star in the country, making it the "sleaziest love story in all of Hollywood." Mixing the glitz and glamour of pop stardom with the creepy influence of cult-like figures and the sleazy backdrop of hard drugs and sex, it seems it'll tell the tale of how these two inevitably crash and burn thanks to their complicated relationship with one another.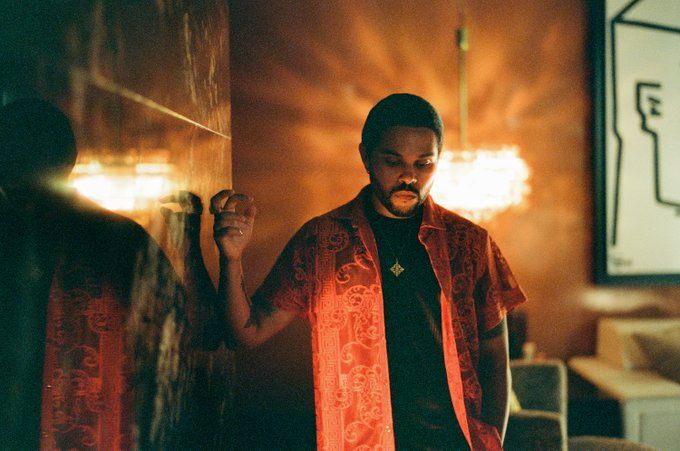 When Does The Idol Make Its Debut?
Even as The Idol is finally set to make its debut, it's not without controversy. Warning signs were starting to show during the rework as the series, helmed by Tesfaye, Levinson, and Reza Fahim, shifted away from its original female-centric perspective. Amy Seimetz, who was originally on board to direct, ultimately left the series amidst all the creative changes, leaving the door open for Levinson who already doesn't have the best reputation when it comes to depicting female characters. The changes also moved certain cast members to the background when they were initially slated to be a greater part of the project. Adding to all of this are some lofty accusations of a toxic work environment which will no doubt cloud the series as it moves toward its premiere.
In addition to Tesfaye and Depp, The Idol also stars Troye Sivan, Dan Levy, Da'Vine Joy Randolph, Eli Roth, Hari Nef, Jane Adams, Jennie Ruby Jane, Mike Dean, Moses Sumney, Rachel Sennott, Ramsey, Suzanna Son, and Hank Azaria. HBO Max will premiere the six-episode series on June 4.
via Collider