As the old adage goes, opposites attract, and in Pixar's upcoming feature Elemental, that's exactly what happens. The latest animated venture from the studio follows Ember and Wade, two vastly different elements who learn they have more in common than they initially thought. Elemental is set to debut at this year's Cannes Film Festival, premiering a few weeks later in theaters on June 16. Ahead of the premiere, Disney and Pixar released a new poster for the film.
The latest poster echoes much of what audiences have already seen about Elemental, primarily in that it centers (of course) on Ember (Leah Lewis) and Wade (Mamoudou Athie). Unlike previous images, this poster offers a vibrant glimpse at the duo's journey. In it, Ember and Wade stand side-by-side as a train carries them through the film's metropolitan setting. Despite being fire and water elements, they seem unbothered for the time being, teasing a harmonious relationship that takes precedence over potential consequences. The poster also pulls inspiration from the teaser trailer, as it showcases the other forms elements take within the movie — including Earth and Wind. Additionally, Ember is the only shown fire character, reiterating the exclusion she and her fellow fire elements experience.
Though Elemental focuses on the budding romance between Ember and Wade, it invites audiences into the bustling city where earth, air, and water elements co-exist. Meanwhile, Ember and her fire family remain deliberately on the outside looking in, living with the fear that they may hurt others. But Ember wants to step outside her comfort zone, experiencing all the city has to offer. So, when she and Wade meet, they not only discover their similarities, but they also embark on a journey that's new and exciting for both of them.
The Team Behind Elemental
Elemental was written by Brenda Hsueh and directed by Peter Sohn, who previously directed The Good Dinosaur for Pixar and Disney. Pixar veterans Pete Docter (Inside Out) and Denise Ream (Toy Story 4) serve as executive producer and producer, respectively. Additional voice cast includes Ronnie del Carmen, Wendi McLendon-Covey, Catherine O'Hara, Shila Ommi, Joe Pera, and Mason Wertheimer.
Elemental premieres in theaters on June 16. Check out the latest poster below: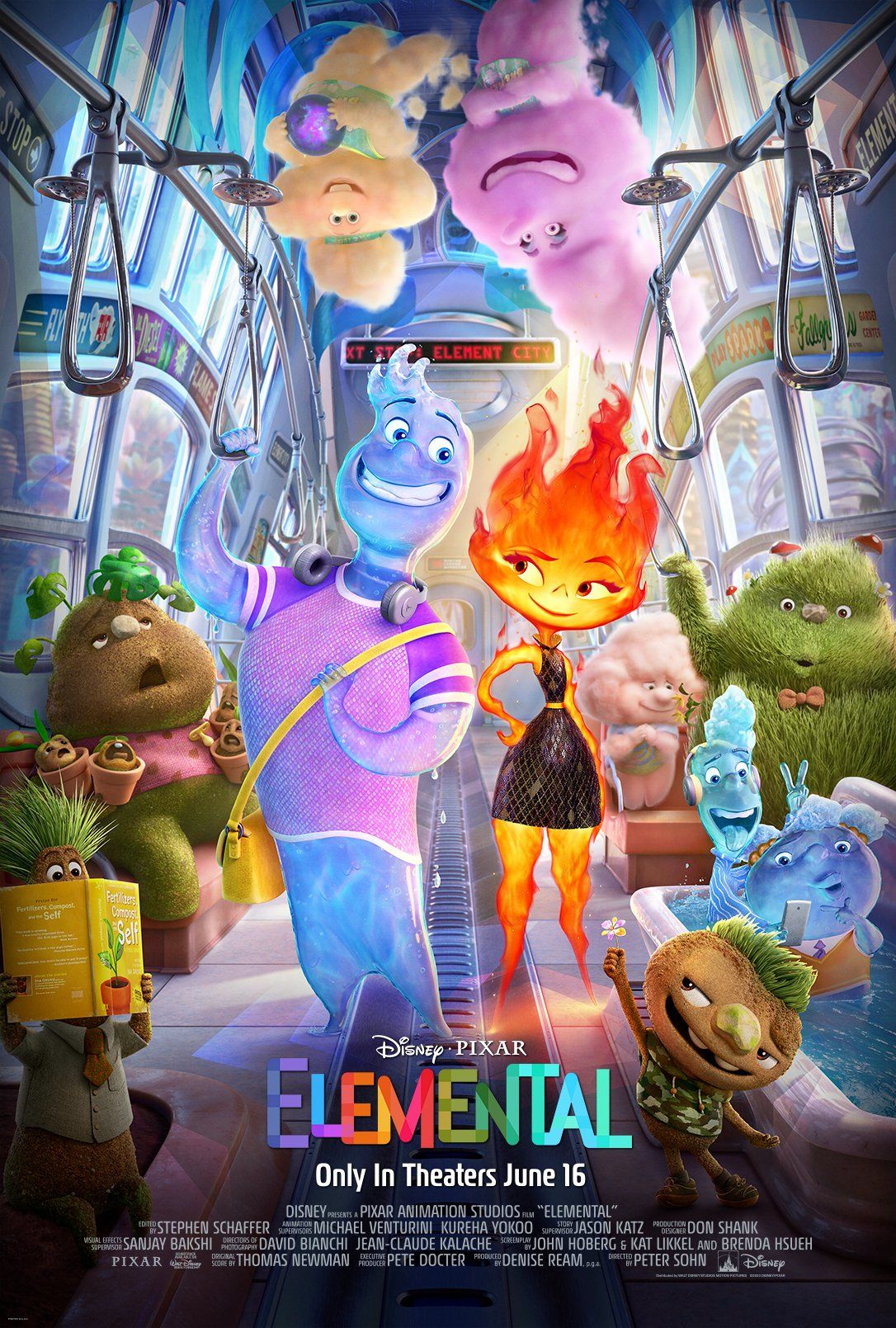 via Collider