The Marvel Cinematic Universe is about to tell a story unlike anything it's done before, with a powerful group of Skrulls infiltrating every aspect of life on Earth, leaving the heroes of Secret Invasion without anyone they can trust. Thanks to Empire Magazine, audiences can get a new look at Talos (Ben Mendelsohn) in the upcoming series, showing how the character won't have a good time throughout the thrilling mystery. After all, he will have to remain very close to the case given how the main antagonists come from his home planet, and any bit of knowledge he can offer will be crucial for the fate of humanity.
Nick Fury (Samuel L. Jackson) will be the leading man of the story, trying to keep a low profile while figuring out who these new Skrulls are, and why they're trying to take over society as we know it. It's been a while since audiences saw the character for the last time, and he only had minor appearances, such as paying his respects to Tony Stark (Robert Downey Jr.) during the character's funeral in Avengers: Endgame. After a much-needed vacation, it's time for Fury to be right at the center of the action again, in a mission more complicated than assembling Earth's Mightiest Heroes.
And the ever-expanding nature of the franchise always allows for unexpected names to join the fun, in a story that has been running for fifteen years. Olivia Colman, Emilia Clarke and Kingsley Ben-Adir are some of the names that will be joining the cast of Secret Invasion, bringing plenty of star power to the series about an alien conspiracy taking place right in front of the Avengers and the government. The three performers will be appearing in the franchise for the first time, demonstrating how the right story can make anyone want to join the Marvel Cinematic Universe.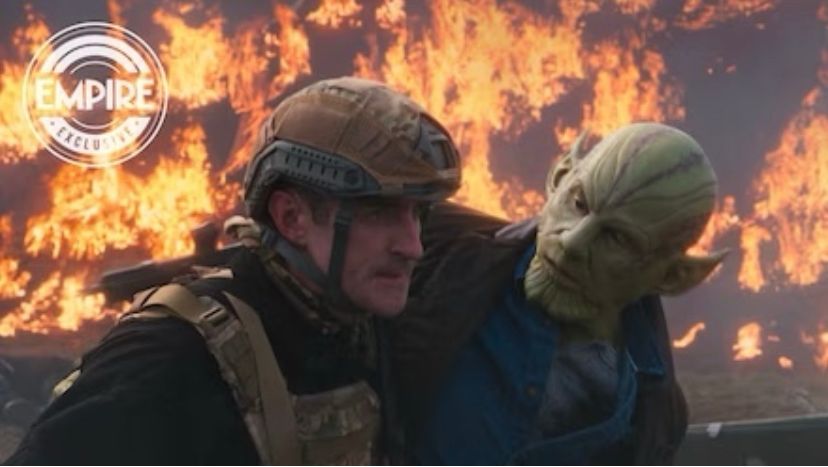 What's Next for Nick Fury?
The former director of S.H.I.E.L.D. won't be able to catch a break any time soon, as he is set to have yet another major role in the franchise after he deals with the Skrull conspiracy on Earth. Jackson will reprise the role in The Marvels, the sequel to Captain Marvel and the story meant to bring Ms. Marvel (Iman Vellani) and Captain Monica Rambeau (Teyonah Parris) to the big screen after their debuts on Disney+ series. The characters will team up alongside Captain Marvel (Brie Larson) against a threat that will take them to unexpected places, while they try to figure out what is wrong with their powers.
via Collider