Fans are eagerly anticipating And Just Like That… Season 2, after the Sex and the City spinoff's first season broke many expectations and saw Carrie in a seemingly dark place, the audience can't wait to see her happy again. Given previously revealed images and trailer, the second installment is going to be fun, fresh, and fashionable with some fans' demands certainly met with the return of Aidan in Carrie's life. New images revealed by Entertainment Weekly give us a glimpse into the upcoming season while we wait.
The first image showcases a red dress synonymous with the fabulous fashion featured in the franchise. Given a huge headpiece is covering the face it's hard to tell who is wearing the gorgeous creation on the streets of New York. Another image sees Lisa, Carrie, Charlotte, and Nya enjoying each other's company in a restaurant. The next two images give us a glimpse into Miranda and Che's new life and similarly, one gives us a look into Charlotte's marital bliss. While the last image sees Carrie and Aidan looking into each other's eyes while standing outside a restaurant.
What to Expect from And Just Like That… Season 2?
While the first season started on a grim note with Mr. Big's death and saw Carrie grieving, showrunner Michael Patrick King reassures that the theme of the upcoming season is "Life is short, so live." It's like "when a friend goes through something difficult and then you're relieved that they're coming out of it and they feel like themselves again," he elaborates.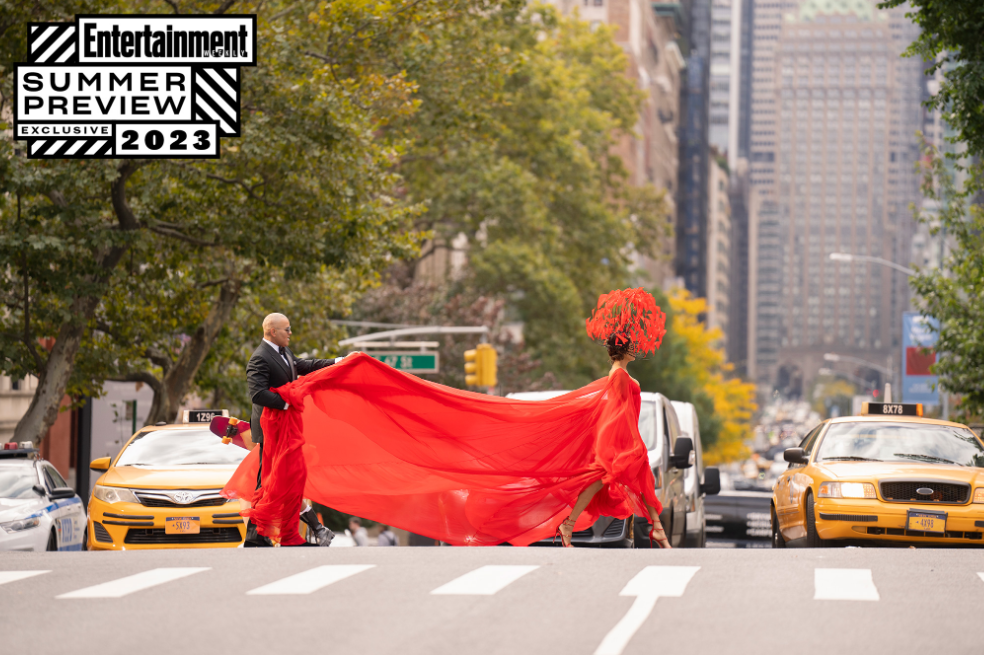 With Season 2 And Just Like That is returning to the themes that made the original series a staple for fans. "There's sex and there's city… There's so many restaurants and there's so much New York. It's really more city than I've ever seen in the show," King says. Adding, "When Sex and the City was good, we showed four individuals all experiencing different versions of the same question, which is, how do you fulfill yourself? That's what we're doing now with even more characters."
The sequel took some characters we loved and gave some new characters to care for but fans mostly care for Carrie, and they aren't going to put up with her loneliness. After Big's death, many fans rallied for the return of Aidan, but it did not materialize in the maiden season but King reveals, "I started season 2 knowing I was bringing Aidan back, and I felt very strongly about that. How, when he shows up, what happens is all part of the great fun and puzzle of writing a series, to somehow give people what they're expecting and yet find ways to have people grow and still be that person."
Currently, no release date has been announced. You can check out the new images below: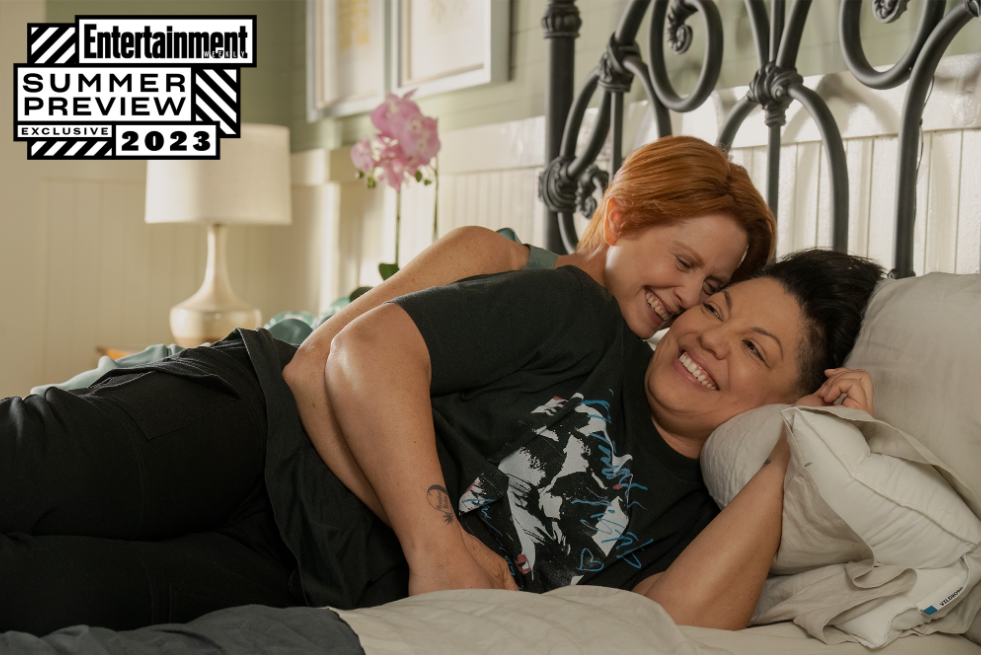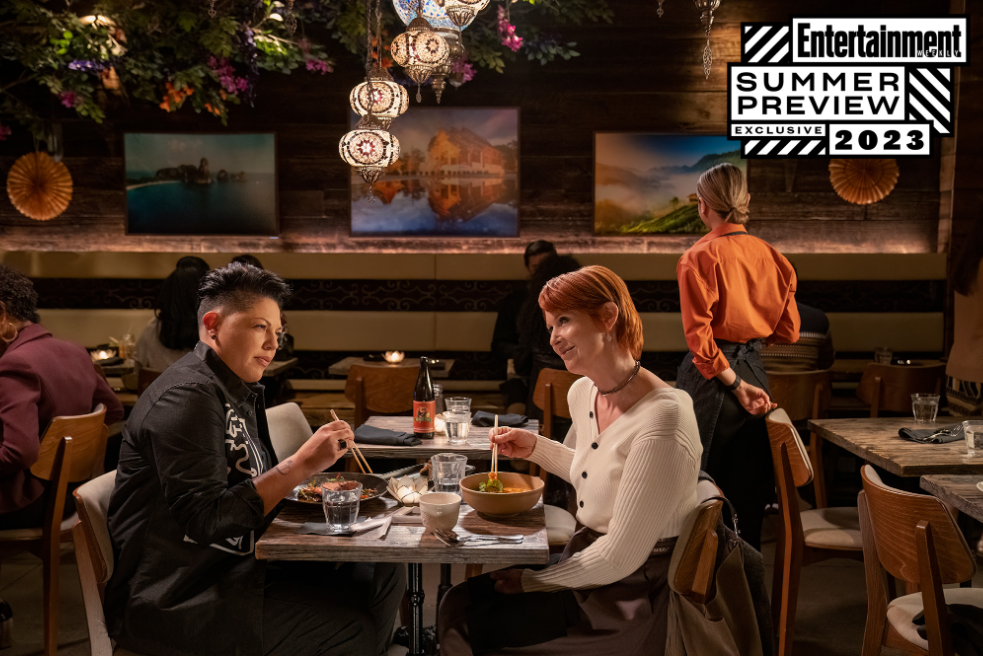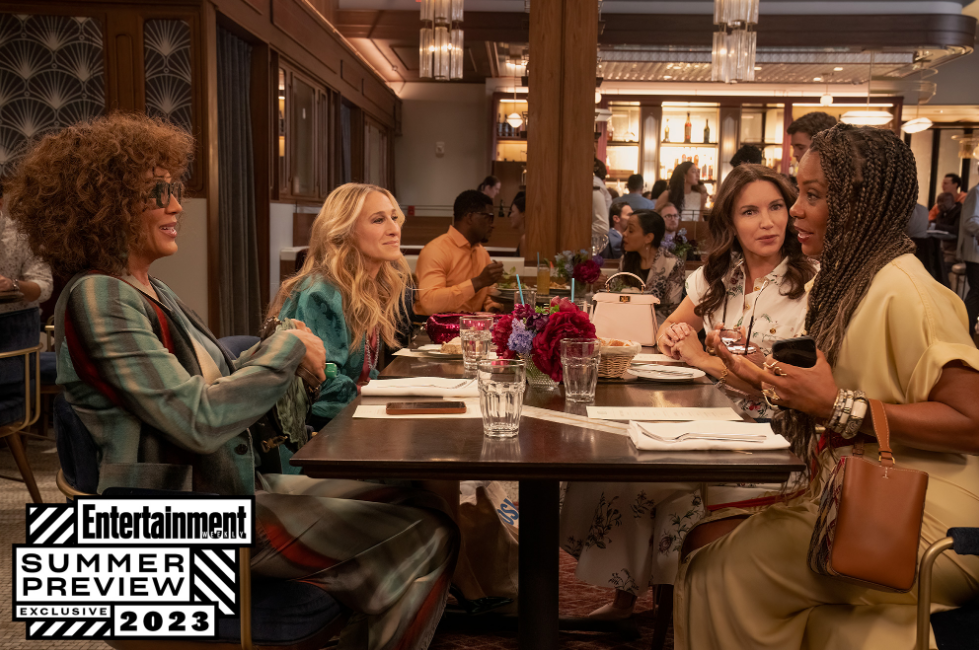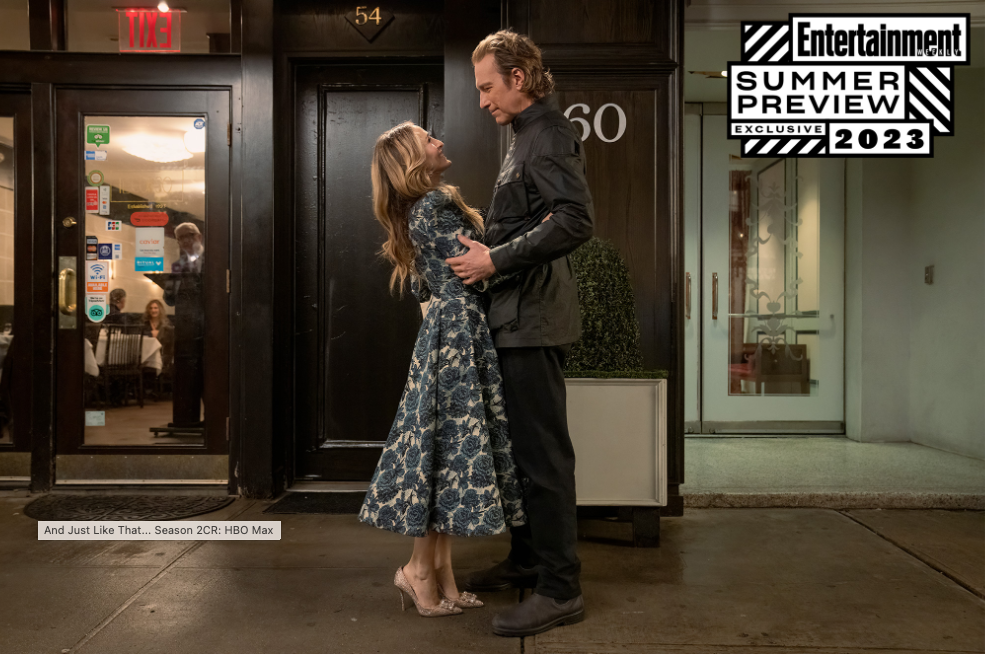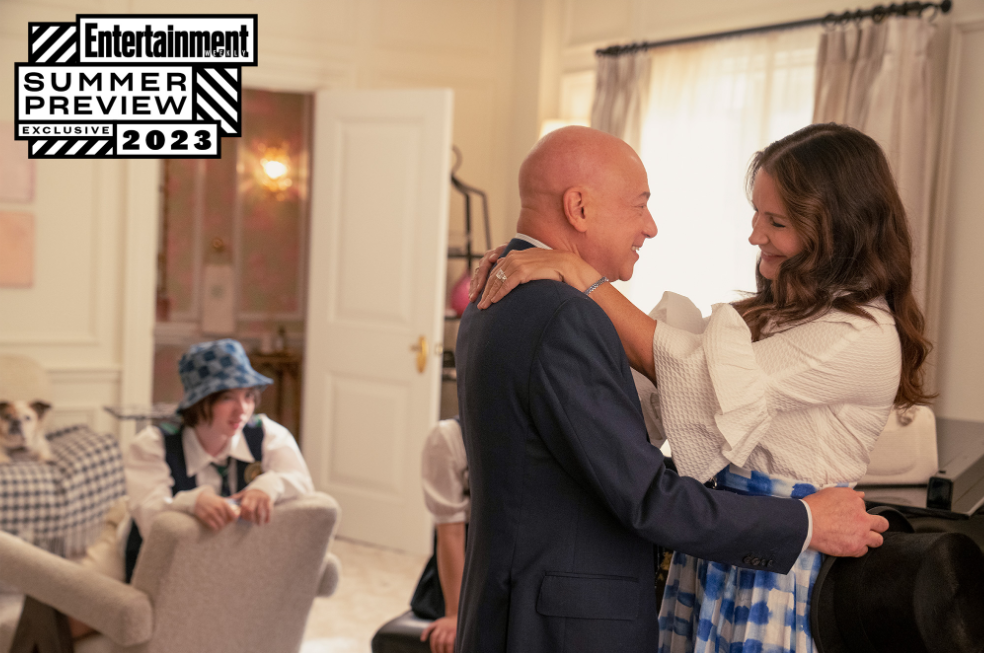 via Collider