With the summer movie season now in full swing, audiences are flocking into theaters to see the latest blockbusters on the big screen. However, Netflix is also set to debut some notable projects on its streaming service this summer, including They Cloned Tyrone, which is set to debut in June. In an exclusive interview with Entertainment Weekly, actor John Boyega, who stars in the film, revealed details on inspirations the upcoming film drew from.
"Blaxploitation films always represented movies that let us express ourselves, and we could just look snazzy and do cool s—. It didn't matter if we knew kung fu. It just all made sense with the music, with the vibes. I'm just proud to at least be a part of something that pays homage to that," he said. "I loved the concept," Boyega said. Additionally, the actor also revealed that the film will still stand out from other movies as well. "I think it's a new creative direction. There's been a lot of talk right now about big studio projects and wanting more nuanced stories, going back to those dramas and comedies that we miss, especially during the heyday of Black cinema. I think this is a cool representation of that, with really funny moments." 
In addition to Boyega's comments on the upcoming movie, Entertainment Weekly also revealed brand-new images from the film, which features Boyega alongside actors Teyonah Parris and Jamie Foxx uncovering a government conspiracy. Specific details on the plot remain a mystery for now, but the film will serve as the directorial debut of Juel Taylor, who Boyega says brings a refreshing take to the genre. "I already had heard about Juel Taylor's mind from behind the scenes. There were rumors of this young director who had a new perspective on entertainment and a new perspective on storytelling." With an exciting premise, They Cloned Tyrone is shaping up to be an exciting film to check out when it debuts on Netflix this summer.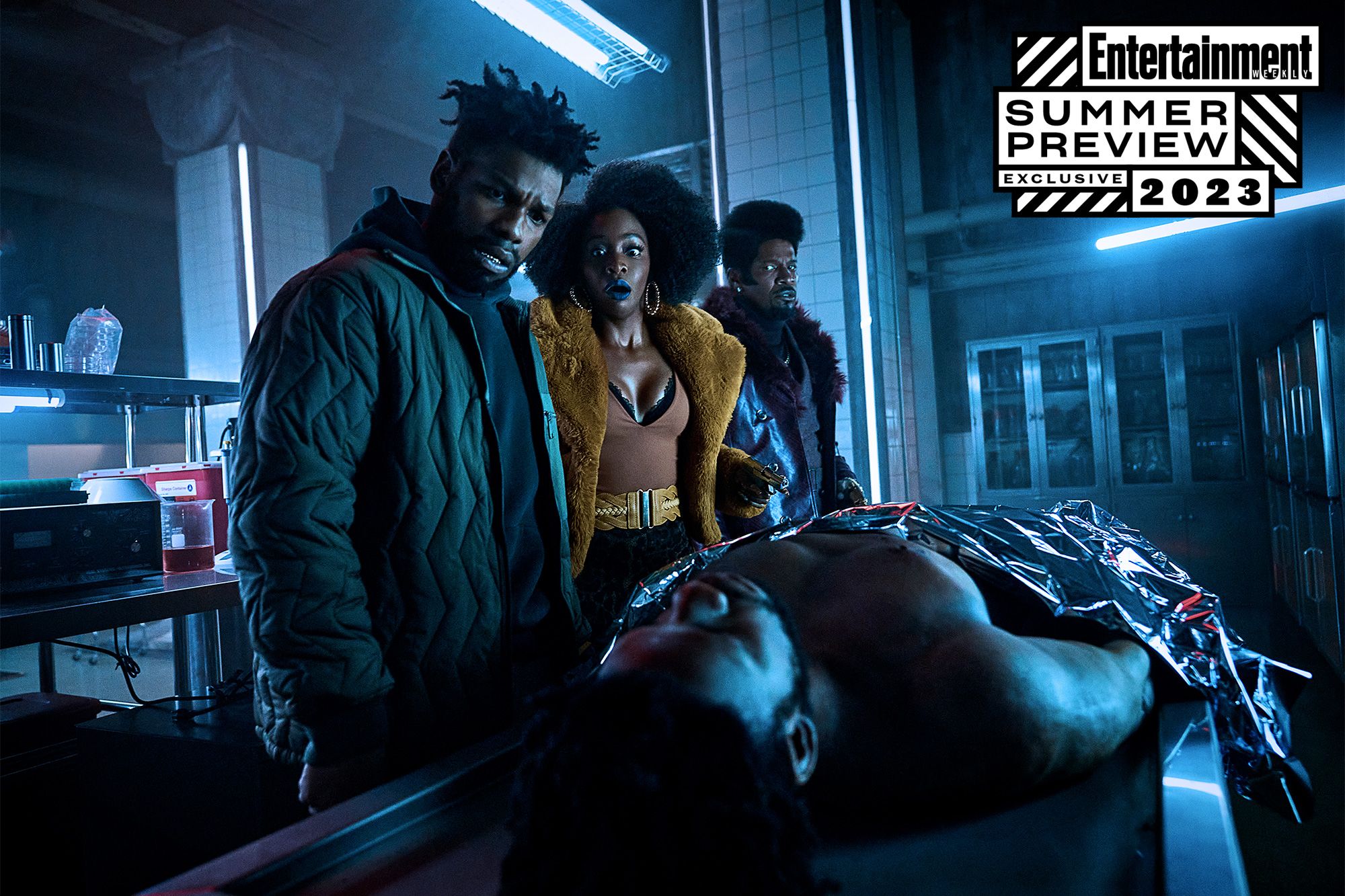 Boyega's Post-Star Wars Career Soars to New Heights
Best known by many for his role as Finn in the Star Wars sequel trilogy, Boyega continues to elevate his career with noteworthy performances in recent films, such as his role as Brian Brown-Easley in Breaking and King Ghezo in The Woman King, both of which received critical acclaim. However, the actor will soon be revisiting one of his earliest roles with a sequel to Attack of the Block announced to be in early development. No official word yet on when to expect the film. Boyega is also set to star in The Freshening​​​​​​​, an upcoming movie by Birds of Prey director Cathy Yan, with production expected to commence later this year. With so many exciting projects down the line, Boyega's career doesn't seem to be slowing down any time soon.
They Cloned Tyrone is set to debut on Netflix on July 21.
via Collider