A first look has been revealed for Hell of a Summer, the feature directorial debut of Stranger Things' Finn Wolfhard and Billy Bryk, who also co-wrote and will both star in the film.
The exclusive image from Variety shows Wolfhard and Bryk's characters staring down the barrels of their flashlights in what appears to be a dark forest. Something has apparently got the two spooked, as they both have nervous expressions on their faces. It's unclear what the pair are looking at. What is clear, though, is that the two won't be alone on whatever journey they take, as Hell of a Summer also stars Abby Quinn, D'Pharoah Woon-A-Tai, Paradis Saremi, and Fred Hechinger, the latter of whom is known for his role as the apathetic Quinn Mossbacher in the first season of HBO's smash-hit The White Lotus.
There have been very few plot details released about the film. However, Wolfhard has provided a small tidbit of what to expect. During a recent interview with Collider, Wolfhard said that the film would be a horror-comedy-slasher type feature set at a camp. From his words, Wolfhard made the project sound somewhat indiciative of the iconic summer camp-horror films that defined the 1980s, such as the Friday the 13th series:
It's a comedy slasher film that's set at a summer camp. It takes place at counselors' weekend before the campers get there. All the counselors are getting the camp ready and people start getting murdered. It's this kind of ensemble camp comedy with blood in it. I co-wrote and co-directed it with Billy Bryk. We're in the middle of editing it now. Hopefully, someone wants to put it out. That'd be awesome.
Wolfhard's wish to find a home for the film has also been granted, as Variety additionally reported that Altitude Film Sales will pick up Hell of a Summer for international distribution. The film will reportedly join Altitude's slate at the upcoming European Film Market in Berlin. While it may not have the brand recognition that other distributors do, Altitude does have some star power behind it, and has signed onto release Marc Webb's upcoming thriller Day Drinker, as well as a remake of the 1994 film The Crow, with Bill Skarsgård attached to star.
The film was first announced in July 2022, and while this will be Wolfhard's and Bryk's directorial debuts, they are no strangers to the spotlight. Wolfhard rose to fame Mike Wheeler in Netflix's Stranger Things, and is also known for his appearances in the rebooted It horror films. Bryk has appeared in 2021's Ghostbusters: Afterlife – which also happened to star Wolfhard. In addition to directing, writing, and starring, Wolfhard, Bryk, and Hechinger also produced the film alongside Jason Bateman and Michael Costigan's banner Aggregate Films and Jan Van Hoy for Parts & Labor Films. The project was financed by film investment firm 30West, which is also executive producing.
No release date for Hell of a Summer has been announced. The first-look image from the film can be seen below: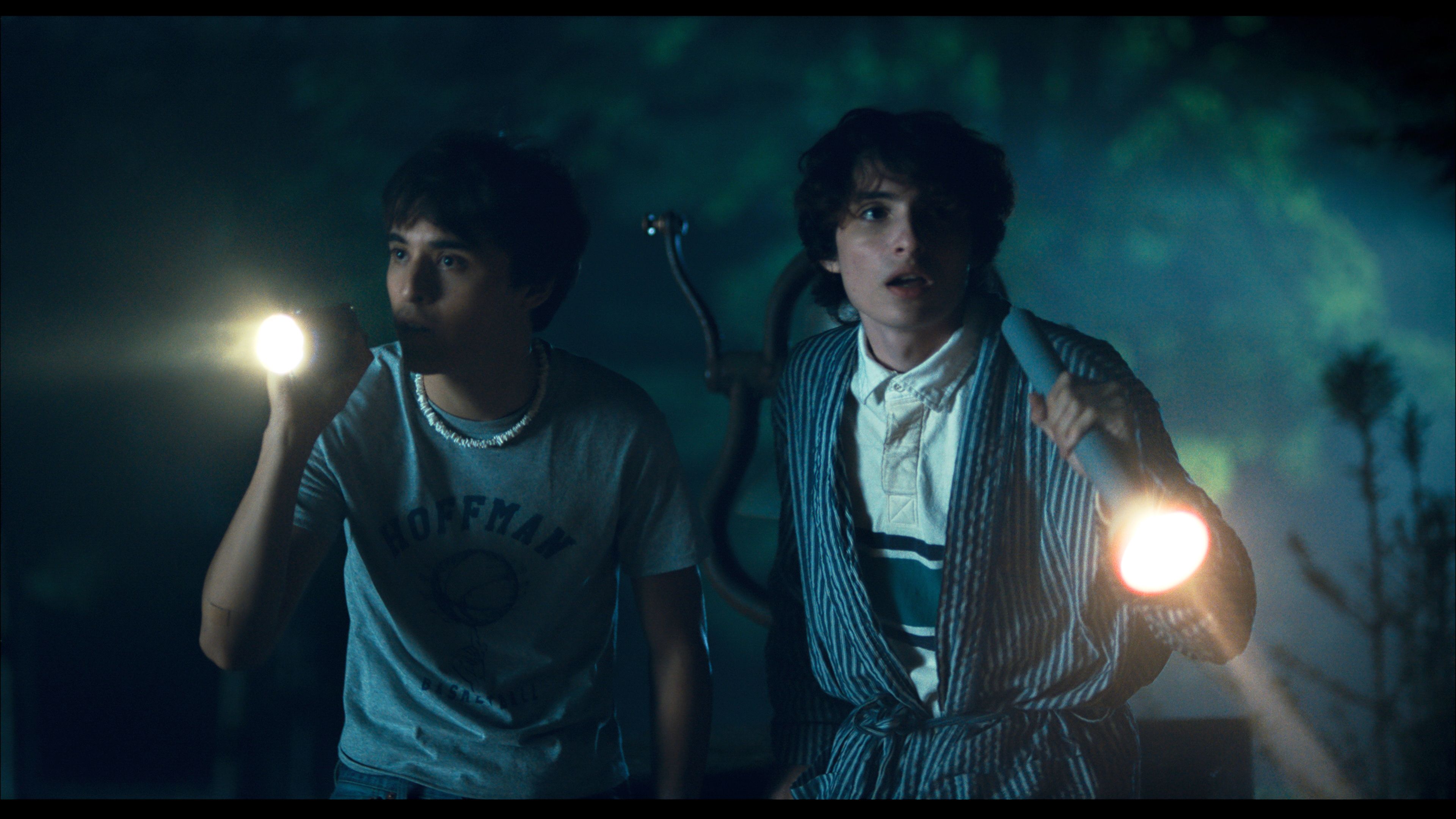 via Collider