Ariel (Halle Bailey) longs to be part of another world in a new poster released for the upcoming live-action adaptation of Disney's The Little Mermaid, which pays homage to a teaser poster for the animated 1989 classic. The image is a clear homage to the poster of the original 1989 film, where a young princess who lives underwater dreams of visiting the surface world. After a storm leaves prince Eric (who will be played by Jonah Hauer-King in the new version) injured on a nearby beach, Ariel takes care of him, creating a romance that motivates the princess to negotiate a dangerous deal in exchange for having a pair of human legs.
Just like in the animated movie, the new version will deal with Ariel agreeing with the evil witch Ursula (Melissa McCarthy) to give up her voice for the opportunity of having legs. But, if Ariel can't get Eric to kiss her after three days, she will turn back into a mermaid, and be forced to work for Ursula for the rest of her life. The deal might be altered this time around, as Disney's official plot description for the film indicate that Ariel's father's (Javier Bardem) crown will also be in jeopardy when the mermaid signs Ursula's mean-spirited contract. Fans won't have to wait long to find out the details, as the movie swims into theaters on May 26.
The new version of the story was directed by Rob Marshall, who previously worked together with Disney when he helmed 2018's Mary Poppins Returns. The 2018 legacy sequel saw Emily Blunt stepping into the shoes of the iconic character made famous by Julie Andrews in 1964. Returns was nominated for four Academy Awards, giving the studio plenty of confidence in allowing Marshall to take a journey under the sea. The filmmaker also directed Into The Woods and Pirates of the Caribbean: On Stranger Tides for Disney, proving his experience in both musicals and action blockbusters.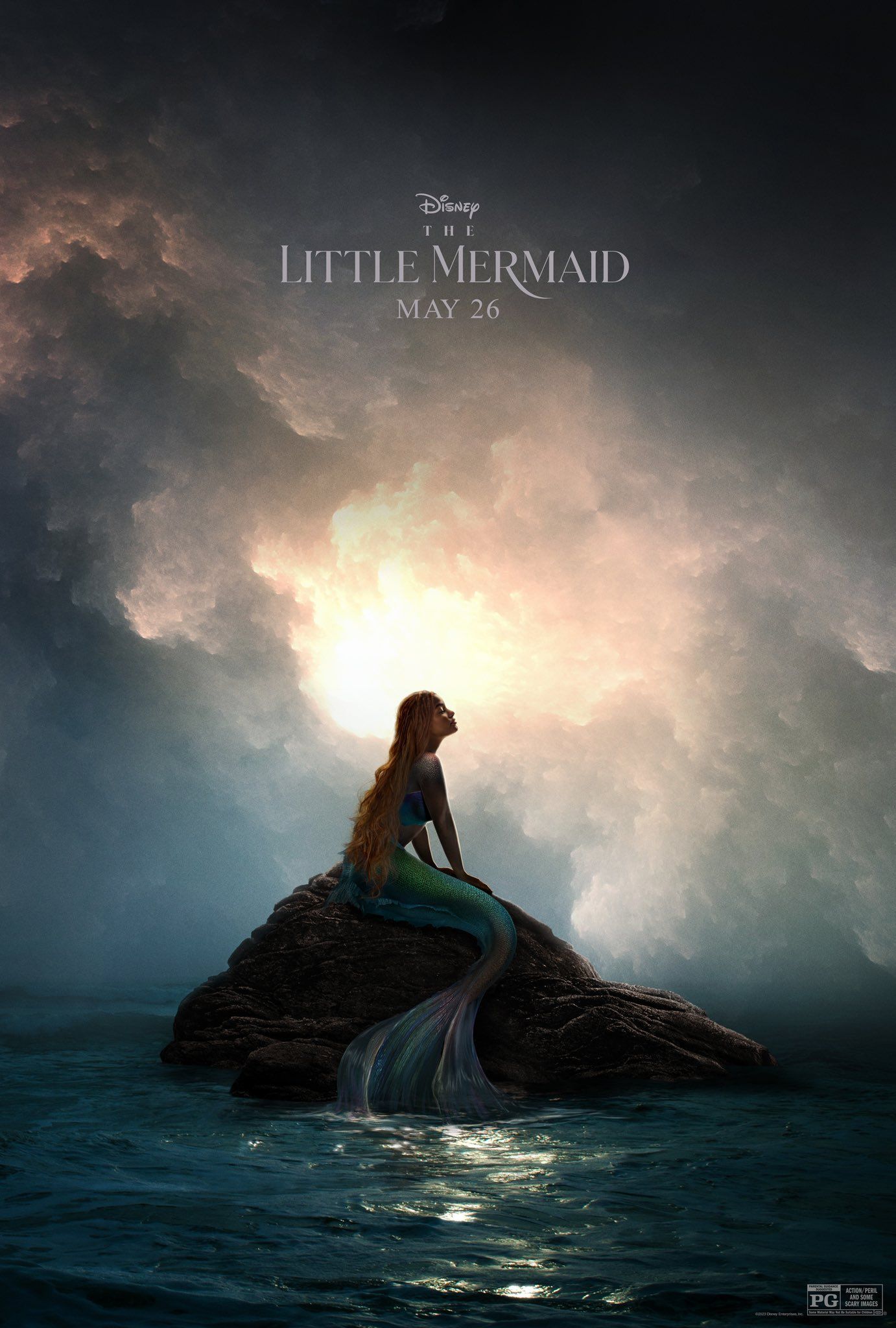 The Music Behind The Mermaid
Alan Menken, the legendary Disney composer behind the music of classics such as Beauty and the Beast and Aladdin, came back to write the score of the new version after creating the iconic songs heard in the original 1989 version.This time around, he will be joined by Lin-Manuel Miranda, the artist behind the successful Hamilton musical. Miranda's participation in the project means that, while you can expect your favorite Little Mermaid songs to set the mood for the story, you can also look forward to brand-new tunes rocking the ocean to its core this summer.
You can check out the teaser for The Little Mermaid below, before the movie hits theaters on May 26:
via Collider