It was announced at Star Wars Celebration Europe that mysterious new Star Wars series Skeleton Crew is filling out its ranks. It was announced at Star Wars Celebration Europe that the series, which follows four children stranded in the galaxy and trying to find their way home, has cast Ravi Cabot-Conyers, Robert Timothy Smith and Kyriana Kratter as part of the intrepid foursome. They join the already-announced star Jude Law in the series from Spider-Man: No Way Home director Jon Watts.
The series was first announced at Star Wars Celebration 2022, and was billed as a "1980 coming-of-age adventure in space" set sometime after the events of Return of the Jedi. In speaking about the new series back in May, Watts said ""This is a show that we've been working on for a really long time. It's a story of 10-year-old kids from a tiny planet who get lost in the Star Wars galaxy. It's the story of their journey home." He added that just because the series starred children did not necessarily mean it was just for children.
Who Is Behind Skeleton Crew?
Skeleton Crew is executive produced by Watts and Christopher Ford, as well as by Dave Filoni and Jon Favreau. But with so much of the live action Star Wars universe already in their laps, its unclear how involved Filoni and Favreau will be, even if the post-Return of the Jedi era is also when the bulk of the series they oversee are set. As of right now the series has tapped Oscar-winning The Daniels and David Lowery to direct episodes of the show.
Disney+ has a wealth of new Star Wars stories coming to the streaming service over the next while. Over the last year, fans have seen the release of Obi-Wan Kenobi, which had its world premiere at Star Wars Celebration, Rogue One prequel Andor, which saw Diego Luna reprise his role as the rebel captain Cassian Andor, The Bad Batch Season 2, and Tales of the Jedi.
More recently, The Mandalorian, the original Star Wars streaming series returned to Disney+ in March, and sees Din Djarin (Pedro Pascal/Brendan Wayne) returning to Mandalore, along with a host of familiar faces from seasons past. This will soon be followed by spin-off series Ahsoka, which stars Rosario Dawson in the title role of former Jedi Padawan Ahsoka Tano, and Season 2 of animated anthology series Star Wars: Visions.
Skeleton Crew arrives on Disney+ in 2023. Check out images from the panel below: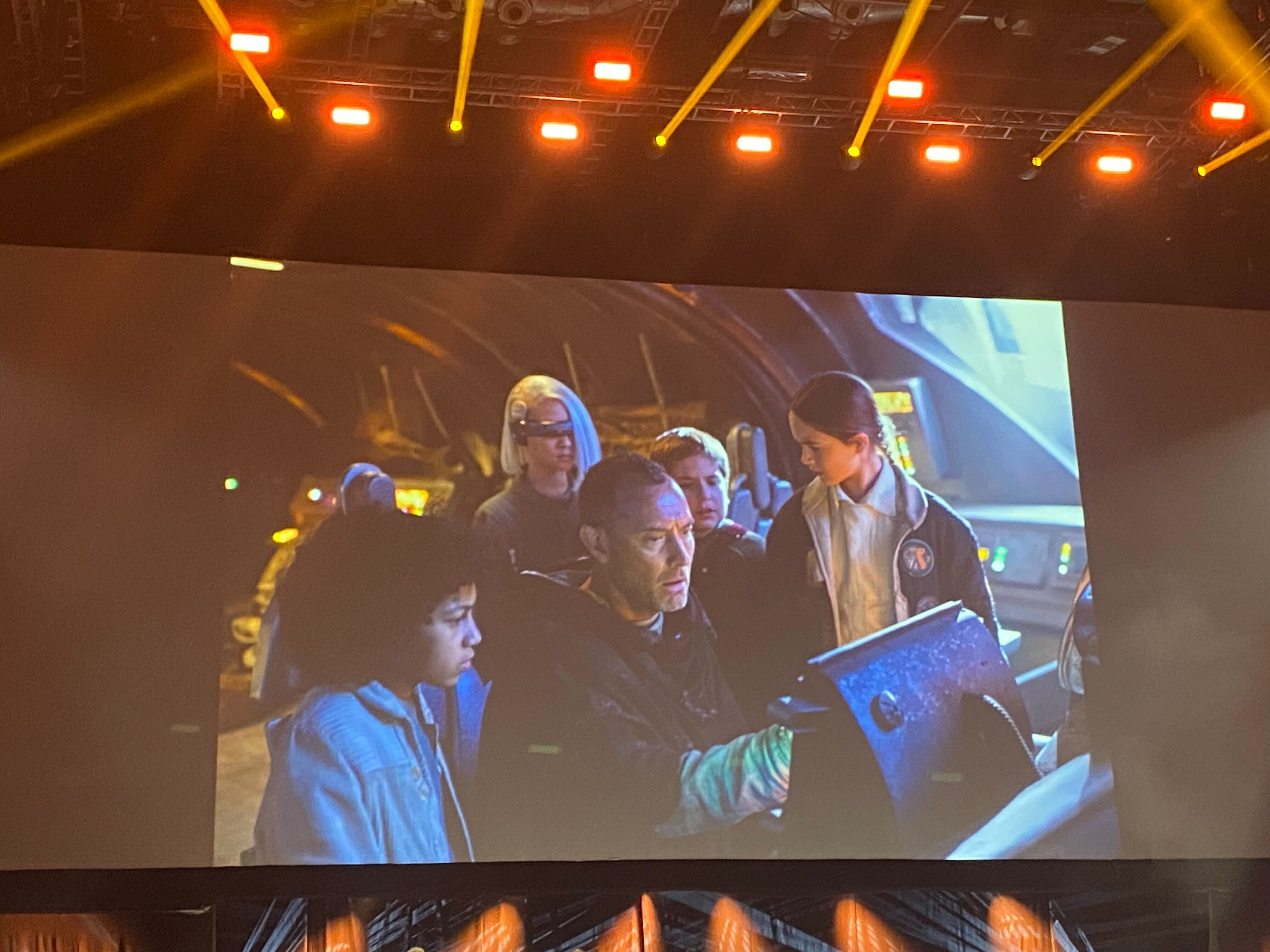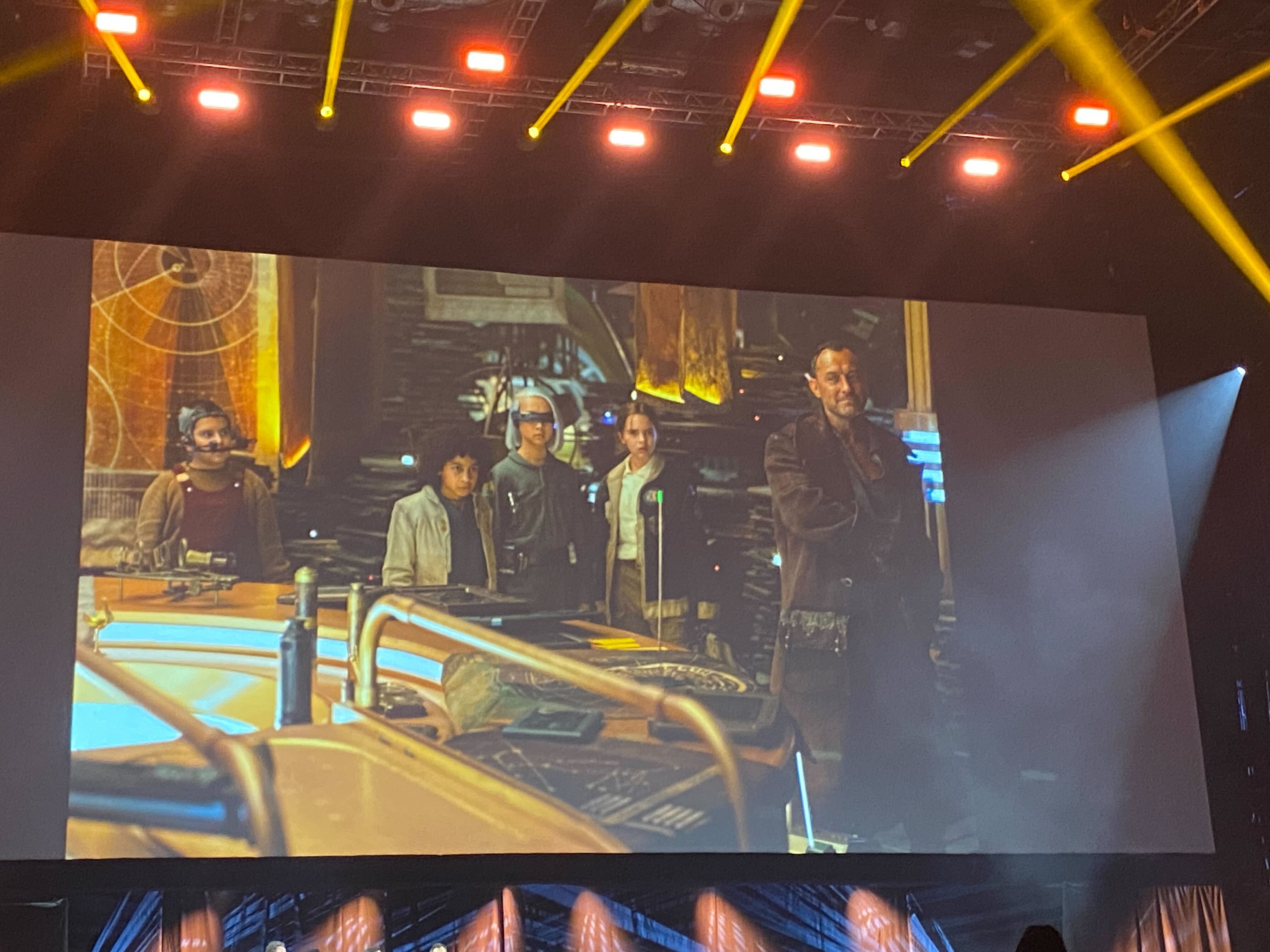 via Collider