This September, Denzel Washington is back for one more round as the brutal, justice-driven Robert McCall in The Equalizer 3. There's still quite some time left before audiences can watch Washington dish out the just desserts, but Sony Pictures already released the first poster for the movie, teasing that "justice knows no borders." Additionally, the first trailer is expected to release tomorrow, April 25.
Rebooted from the '80s television series of the same name, The Equalizer follows Robert, an ex-government assassin who lives a quiet retirement after faking his death. Despite his attempts to leave the past behind him, Robert remains haunted by his past actions. However, to rectify his actions, he instead hands out justice in his own way to help those being oppressed. In the upcoming installment of the trilogy, Robert heads to Southern Italy. During his time, he soon learns that his friends are controlled by the local mafia. So, as he does, Robert takes matters into his own hands.
The new poster reiterates Robert's ongoing quest for justice. With the setting acting as the background, Washington is poised just above the center of the poster, seated and wearing an intense facial expression that reminds viewers that he means business. Right beneath him is a reflection of sorts with the well-known Lady Justice statue. It's not only a widely recognized symbol in the United States, but it also serves as one for Robert whose approach, though not purely unbiased, is often in the name of the greater good. The dark lighting also emphasizes the dark tones of the series itself, with the most prominent light directly on Robert as he's a savior of sorts.
In an earlier interview with Collider about The Equalizer 2, director Antoine Fuqua shared why his work includes themes of justice: "Justice is important to me in every aspect. I think that there's the idea that justice doesn't always have to be violent. It could just be helping someone get justice the right way. Then sometimes it may have to be [violent]."
Who Else Is Involved in The Equalizer 3?
Along with Washington, Fuqua, a frequent collaborator with Washington, returns to direct the feature after previously helming the prior two. Similarly, Richard Wenk, who penned the predecessors' screenplays, wrote the third film. Additional cast includes Dakota Fanning — who worked with Washington on Man of Fire — Sonia Ben Ammar, Remo Girone, and Gaia Scodellaro.
The Equalizer 3 releases exclusively in theaters on September 1. Check out the new poster below: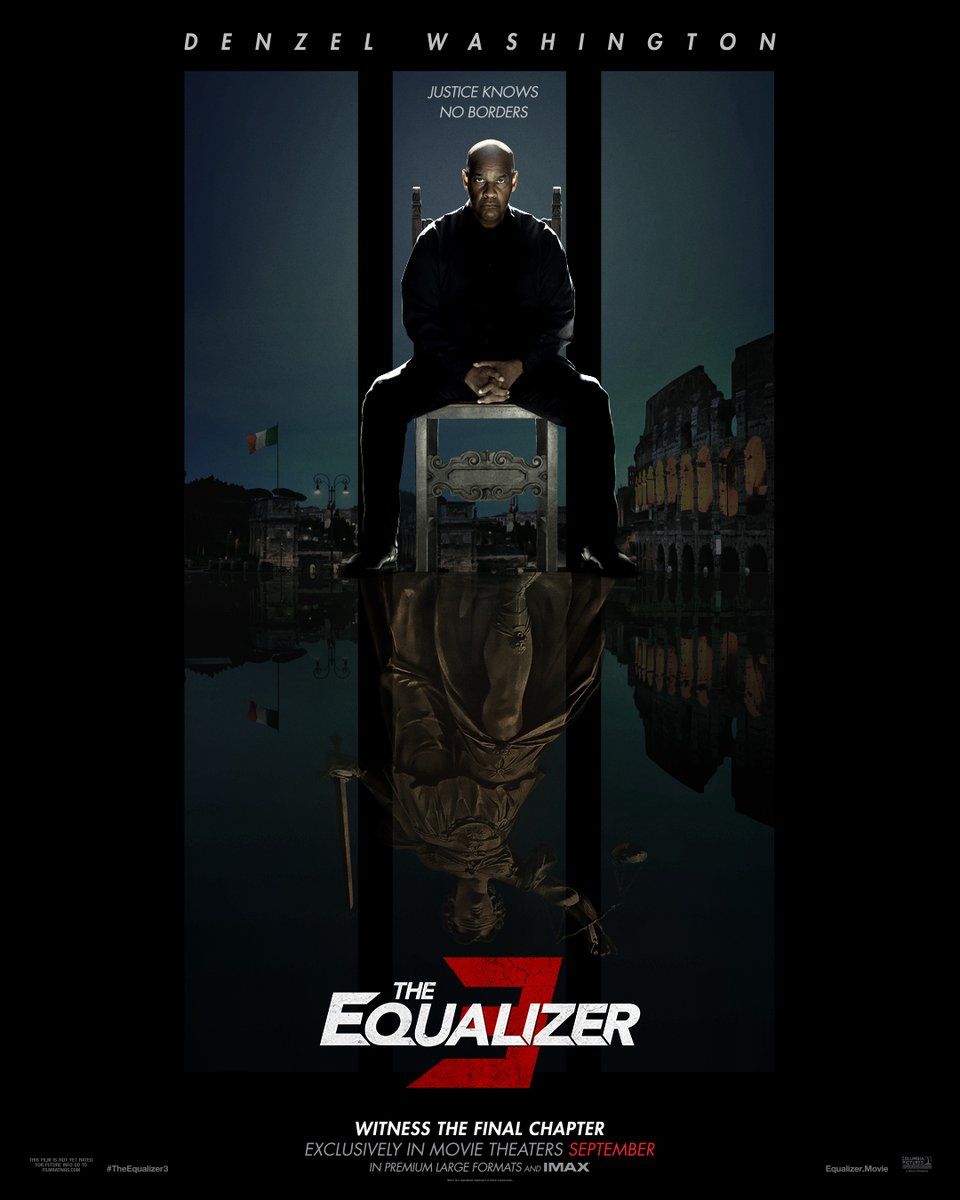 via Collider