While Fast X and its planned sequel will bring Vin Diesel-led long-running Fast & Furious franchise to a close, the star has another franchise that needs his attention. Diesel's fan-favorite role, Riddick will be the next to have his attention. The long-promised fourth installment in the franchise Riddick: Furya is turning its wheels with the lead actor teasing updates on social media. The actor took to Instagram to share yet another concept art from the upcoming feature.
The new image, posted to Diesel's Instagram, is bathed in blue and sees the Fast star with his back turned and blue energy resembling a scythe emanating from his hand. The actor aptly captions the image "The Furyan," hinting that Riddick will have a new set of powers when he reconnects with his people. Seems like the upcoming feature will finally explore Riddick's past.
What to Expect from Riddick: Furya?
Diesel cemented his action star status in Hollywood with the 2000 cult classic sci-fi action film Pitch Black, where the character first appeared. The movie took a life of its own and was followed by two sequels 2004's The Chronicles of Riddick and the third live-action film of the franchise, Riddick. While the plot details are kept tightly under wraps writer-director David Twohy, previously teased, "Our legion fans have demanded it for years, and now we're finally ready to honor their call-to-action with Riddick: Furya. This new big-screen event will see a return to Riddick's home world, where we finally get to explore Riddick's genesis."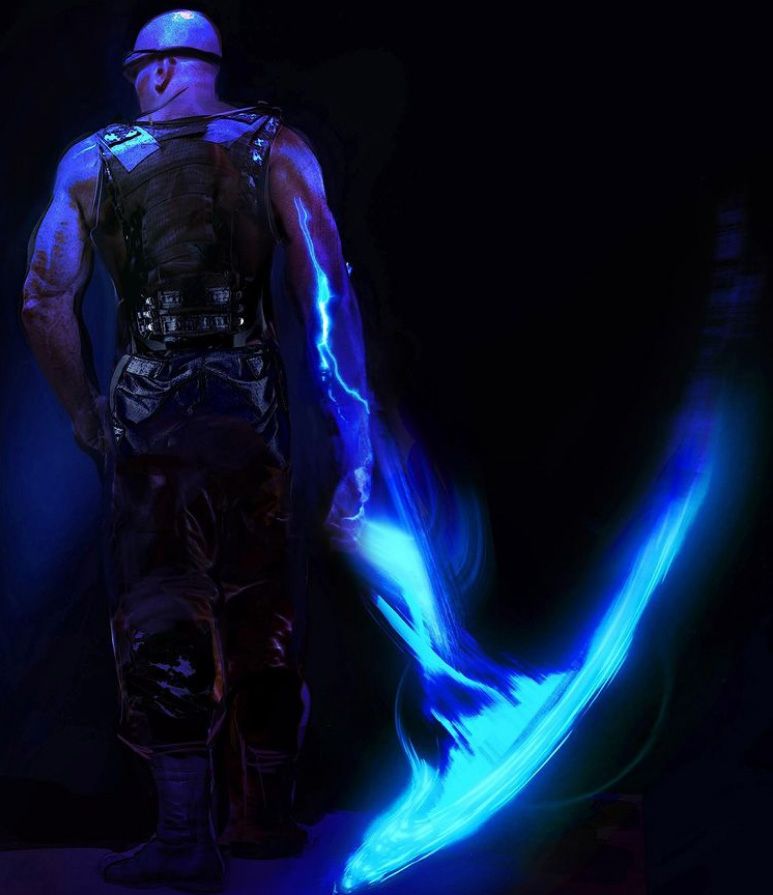 Riddick tried to reach his home in the third installment of the franchise but failed. The upcoming feature will finally take him home, a place he barely remembers and one he fears might be left in ruins by the Necromongers. He'll also find other Furyans fighting for their existence against a new enemy and will come to a realization that some of these Furyans are more like him than he could have ever imagined. The new concept art also aims to portray evolution as a Furyan. It'll be fascinating to see Riddick finally exploring his past after so many years.
Upcoming Projects for Vin Diesel
Diesel has two releases impending this year with Guardians of the Galaxy Vol. 3 coming out in a matter of days, where he voices fan favorite character Groot, who is now all bulked up for Guardians' final ride. He'll then be next seen in Fast X, which is dubbed as the beginning of the end of the road for Dom and his family, the franchise will wind up with a planned second part in the series.
No release date has been set for Riddick: Furya.
via Collider