Is it a bird? Is it a plane? No, it's a man wearing a jetpack in the new poster for Wes Anderson's next film, Asteroid City. The man wearing the device is seen hovering above a crowd who is sitting in the middle of the desert, illustrated by the filmmaker's signature composition and color palette. Alongside the visually striking image, the poster does a good job of reminding the audience just how packed the cast of the movie is, with Jason Schwartzman, Scarlett Johansson and Tom Hanks being only some of the names included on the list. After all, it wouldn't be a Wes Anderson project without plenty of familiar faces appearing on the screen.
Asteroid City takes place in a fictional American desert town circa 1955. The itinerary of a Junior Stargazer/Space Cadet convention (organized to bring together students and parents from across the country for fellowship and scholarly competition) is spectacularly disrupted by world-changing events. And with a cast that also includes Jeffrey Wright, Tilda Swinton and Bryan Cranston, there's no telling what will happen when the situation starts getting out of control, possibly placing the families attending the convention in some very serious danger.
The first trailer for Asteroid City set the stage for the tale to come, with Jason Schwartzman's character getting in trouble when his car is apparently damaged. Being stuck in the middle of a small town with his daughters, he must resort to calling someone he can trust, his father (Tom Hanks). Steve Carrell is also seen in the video, while the community gets ready for their annual "Asteroid Day" celebration. The festivity is held to commemorate the day when the Arid Plains Meteorite made contact with our planet. This would be before things got out of hand during the family event.
Before the filmmaker was headed towards Asteroid City, Wes Anderson made an impact with his anthology film, The French Dispatch. In 1975, a magazine editor passes away out of boredom, and his team decides to publish one final issue to commemorate him.Throughout four articles included in the magazine, Owen Wilson plays a journalist who goes around collecting stories, in a project of a massive scale that also counted with performances from Benicio del Toro, Frances McDormand and Edward Norton. As usual, an impressive amount of acting powerhouses were included in the movie.
You can check out the new poster for Asteroid City below, before the movie opens in theaters on June 23: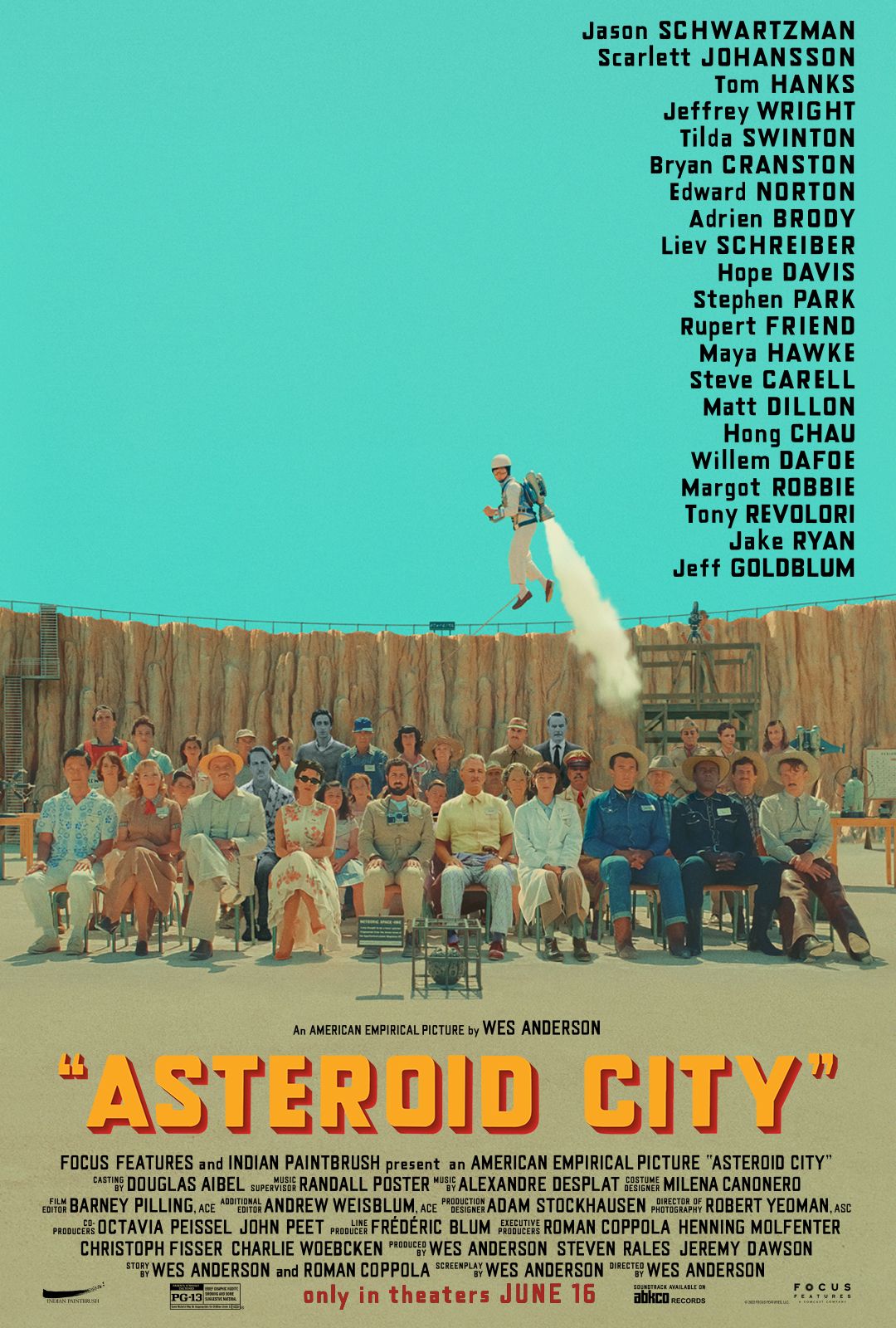 via Collider