If college wasn't stressful enough with the pressure of balancing tests, friendship and thinking about your future, imagine how hard it's going to be when you throw a demon or two into the mix. Blumhouse Productions has released a new official poster for their upcoming sequel, Insidious: The Red Door, the fifth entry in the franchise. The movie will mark Patrick Wilson's directorial debut, after the actor has been a part of the series ever since the original film crawled its way into theaters in 2010. Years after the events of the first two installments, Josh Lambert (Wilson) is set to take his son (Ty Simpkins) to college, but the boy will have to face the demons from his past while adapts to his new life.
In the original horror smash hit, Josh and his wife, Renai (Rose Byrne), move into a new home alongside their kids, expecting to create a new life for their family. One night, Dalton (Simpkins) goes to the attic, where he finds something sinister and unexpected. The next day, the boy falls into a coma and is taken to the hospital by his parents, where he would stay for three days before he was returned to his house. After the family hires different people to try to figure out what is going on, a psychic (Lin Shaye) explains that Dalton can create an astral projection of his mind, and that demon from another dimension were trying to take over his unconscious body.
James Wan's passion project turned out to be successful, and the studio was quick to commission the production of a sequel. Since the first installment ended on a cliffhanger, audiences were very aware about the possibility of Insidious: Chapter 2 coming out in theatres. The sequel premiered three years after the original, and this time, the Lambert family had to visit their own past in order to save themselves in the present. Since time doesn't go forward chronologically in "The Further", the alternate dimension in this universe inhabited by spirits and demons, Josh is able to communicate with his younger self through his own astral projection abilities.
Patrick Wilson's Horrifying Adventures Continue
While Patrick Wilson has been one of the leading stars in the Insidious franchise, he has also explored his love for the horror genre in another James Wan tale, The Conjuring. Based in the lives of authors Ed and Lorraine Warren, the franchise takes audiences throughout a variety of cases related to possessions and haunting threats from beyond our world. The next installment in the main series was officially confirmed to be in development after the release of The Conjuring: The Devil Made Me Do It, with Wilson and Vera Farmiga reprising their now iconic roles.
You can check out the official poster for Insidious: The Red Door below, before the film hits theatres on July 7: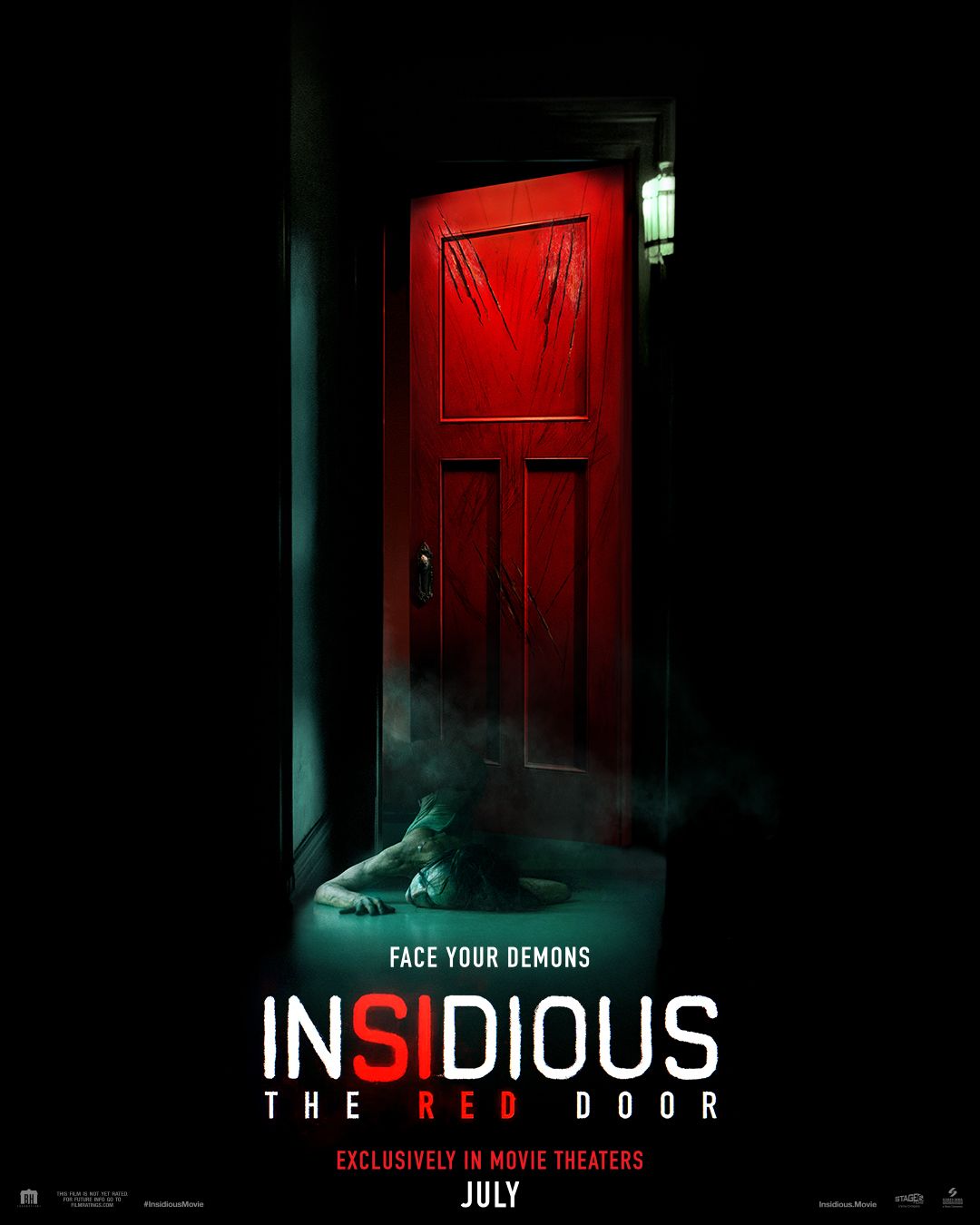 via Collider