The King is dead, long live the nephew of Baron Harkonnen. We've just been treated to a terrifying first look at an entirely-bald (eyebrows and all) Austin Butler thanks to the latest Dune: Part Two teaser trailer. Last week saw the release of a slew of images from the Denis Villeneuve blockbuster, which is due for release on November 3. We were given a first look at Florence Pugh's Princess Irulan, the daughter of Emperor Shaddam IV (played by Christopher Walken), the supreme ruler of the galaxy, as well as Baron Harkonnen (Stellan Skarsgård) in his restorative bath, in addition to Dave Bautista's Glossu Rabban, one of House Harkonnen's military leaders. Josh Brolin, who plays Gurney Halleck, appeared drenched in blood post-battle. Gurney is a protector of House Atreides.
Villeneuve chose to unveil Butler's character, Feyd-Rautha, from behind last week. However, with the first trailer due for release tomorrow, Villeneuve has given the go-ahead for a full-frontal view – so to speak – of Butler in-character. "He's someone Machiavellian, much more cruel, much more strategic and is more narcissistic," said Villeneuve to the magazine. "Feyd-Rautha Harkonnen is a very clever, very charismatic figure, and much more brilliant." Bautista added that Butler had completely shed the "Elvis" voice he had adopted for his role in the film of the same name. "I don't know who this guy was, but it's not Austin Butler. It's not Elvis. His voice is different, his look is different. Everything about his demeanor is terrifying."
Where Did We Leave Dune?
Paul Atreides (Timotheé Chalamet), the young royal of Arrakis who was prophesied to become a great leader by the Bene Gesserit, the secretive matriarchal order with superhuman abilities, had been reduced to nothing following the murder of his family and the destruction of his house by the rival family, House Harkonnen. Throughout the film, Paul had been haunted by visions of Chani (Zendaya), appearing in his dreams, before encountering her in the barren sands of the desert and, winning a duel, being welcomed into her tribe of warriors and survivors known as the Fremen.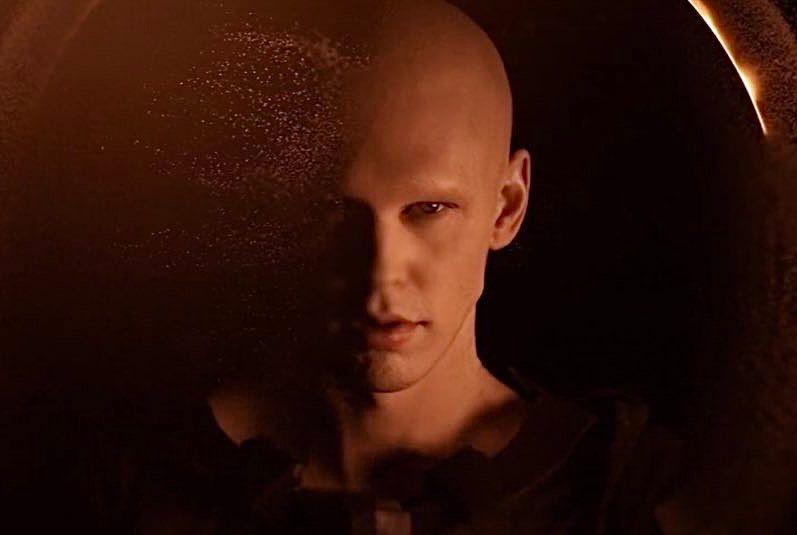 Dune was released theatrically towards the end of the pandemic, and earned over $400 million at the worldwide box office. With no more restrictions on audiences or public gatherings, and megawatt star power attached to the film, expectations are that it will comfortably exceed this total. Dune: Part Two will be released on November 3. It will feature Pugh, Chalamet, Brolin, Skarsgård, Bautista, Butler, Walken, Zendaya, Rebecca Ferguson as Paul's mother Jessica Atreides, Javier Bardem as the Fremen leader Stilgar, Charlotte Rampling as Bene Gesserit Reverend Mother Mohiam, Léa Seydoux as Lady Margot, and Stephen McKinley Henderson as Thufir Hawat.
Dune: Part Two premieres in theaters on November 3.
via Collider