If you want to experience how a poster actually feels, look no further than this latest tease for Indiana Jones and the Dial of Destiny, which is heading to 4DX when the movie releases on June 30. The gorgeous artwork shows Harrison Ford's Indy cracking his famous whip at the camera, while his signature fedora casts a shadow over the star's eye-line.
Ford says farewell to his most iconic character in this final outing, directed by James Mangold – who will soon be taking on a film from another famous franchise in which Ford starred, in a galaxy far, far, away—as he joins forces with the likes of Phoebe Waller-Bridge to take on Mads Mikkelsen and his old foes, the Nazis, in a time-spanning adventure that's sure to get butts on seats in enormous numbers for this piece of cinematic nostalgia. The movie will also feature a noteworthy sequence that sees Ford de-aged by decades to play a WWII era Indy.
Collider's Therese Lacson was fortunate enough to view the movie at its premiere screening in Cannes – where Ford received an honorary Palme d'Or for his contributions to cinema across his fifty-year career – and noted the film was a fun romp that is sure to entertain audiences, in the spirit of the first three films in the franchise, describing the film, on the whole, as "not a bad end for our favourite archaeologist-professor-adventurer."
What is 4DX and Why Should You Check It Out?
4DX is a unique cinematic experience that puts you, the audience, into the movie. As the name suggests, the extrasensory additions to the auditorium add to the excitement, with smoke, lighting effects, water, wind, and even snow. And let's not forget, the moving seats. You'll feel Indy's whip crack against you. And for some people, you know that's a damn fine way to spend an evening. You might even feel snakes slithering around your feet… why'd it have to be snakes?
Feel the power of Destiny when you check out Indiana Jones and the Dial of Destiny on 4DX soon. Here's the official synopsis.
On June 30, join Indy on his quest to retrieve a legendary dial and let 4DX bring the adventure to life. Experience the thrill with wind gusts, rumbling seats, mist, and scents that make you feel like you're part of the action.
Get ready to be transported into the world of Indiana Jones: Dial of Destiny with 4DX on June 30. You can see the new poster right here: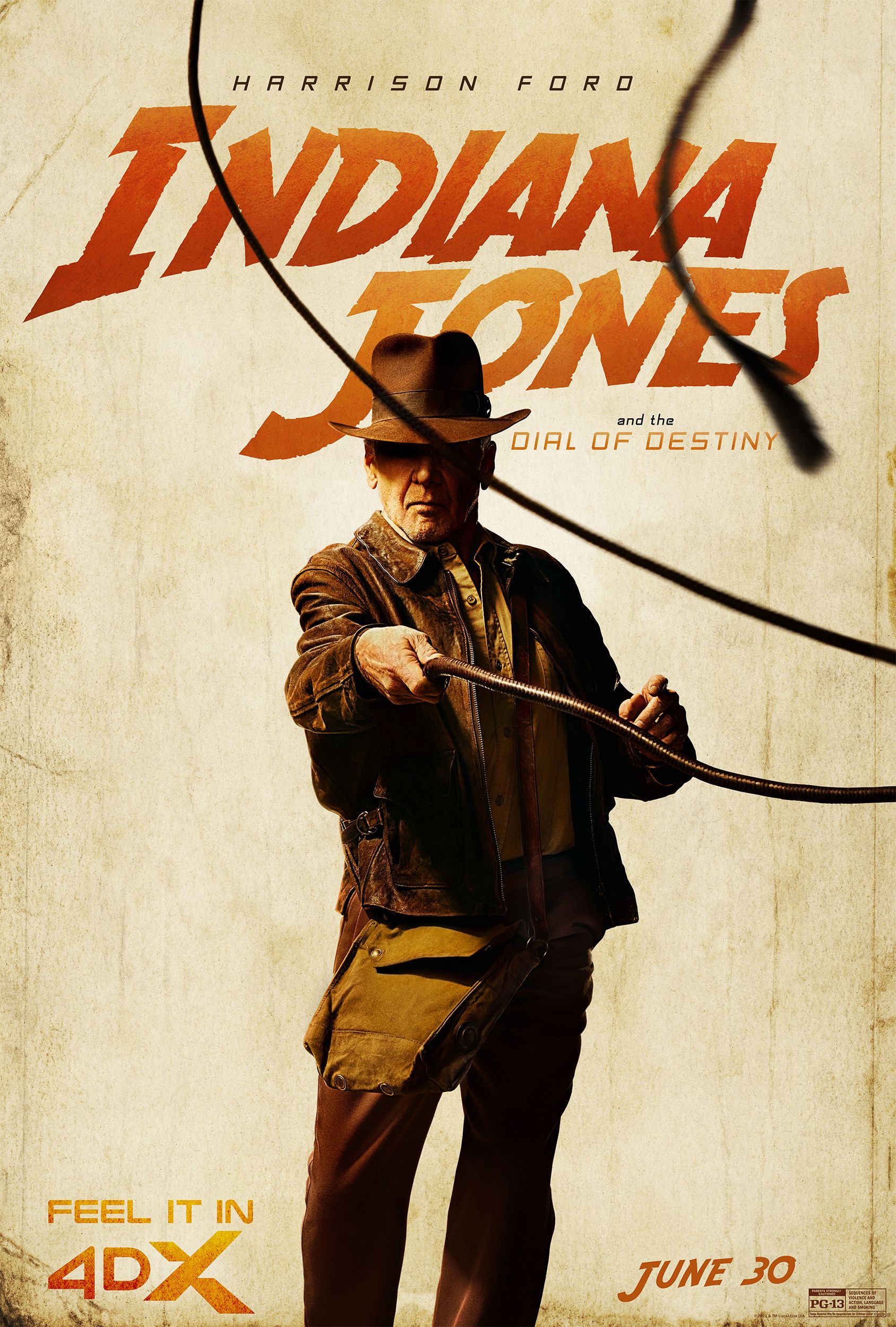 via Collider