As CinemaCon 2023 continues, fans and media members are getting a glimpse at the near future of the film industry. On Wednesday, Lionsgate was able to unveil official logos for four of its most-anticipated films including Saw X, The Expendables 4, The Hunger Games: The Ballad of Songbirds and Snakes, and Ordinary Angels. Although the event wasn't open to the public, Collider's own Steve Weintraub managed to snap pictures for all to see.
Saw X sports a logo that evokes the classic grimy, scratched-out title seen in each installment. The horror sequel wrapped filming back in February as confirmed by director Kevin Greutert who returns to helm the film after previously stepping behind the camera for Saw VI and Saw 3D. A follow-up to 2021's Spiral: From the Book of Saw, this installment will take viewers back to the earliest installments of the franchise, taking place between the first two Saw films. Further details about the plot are being kept under wraps, but it'll see a number of fresh faces thrown into Jigsaw's games including Synnove Lund, Steven Brand, Renata Vaca, Paulette Hernandez, Octavia Hinojosa, Joshua Okamoto, and Michael Beach. Speaking of Jigsaw, the mastermind John Kramer will once again be played by Tobin Bell. Shawnee Smith also returns as Amanda Young, bringing the survivor-turned-serial killer back into the mix. The film is due out in theaters around Halloween on October 27.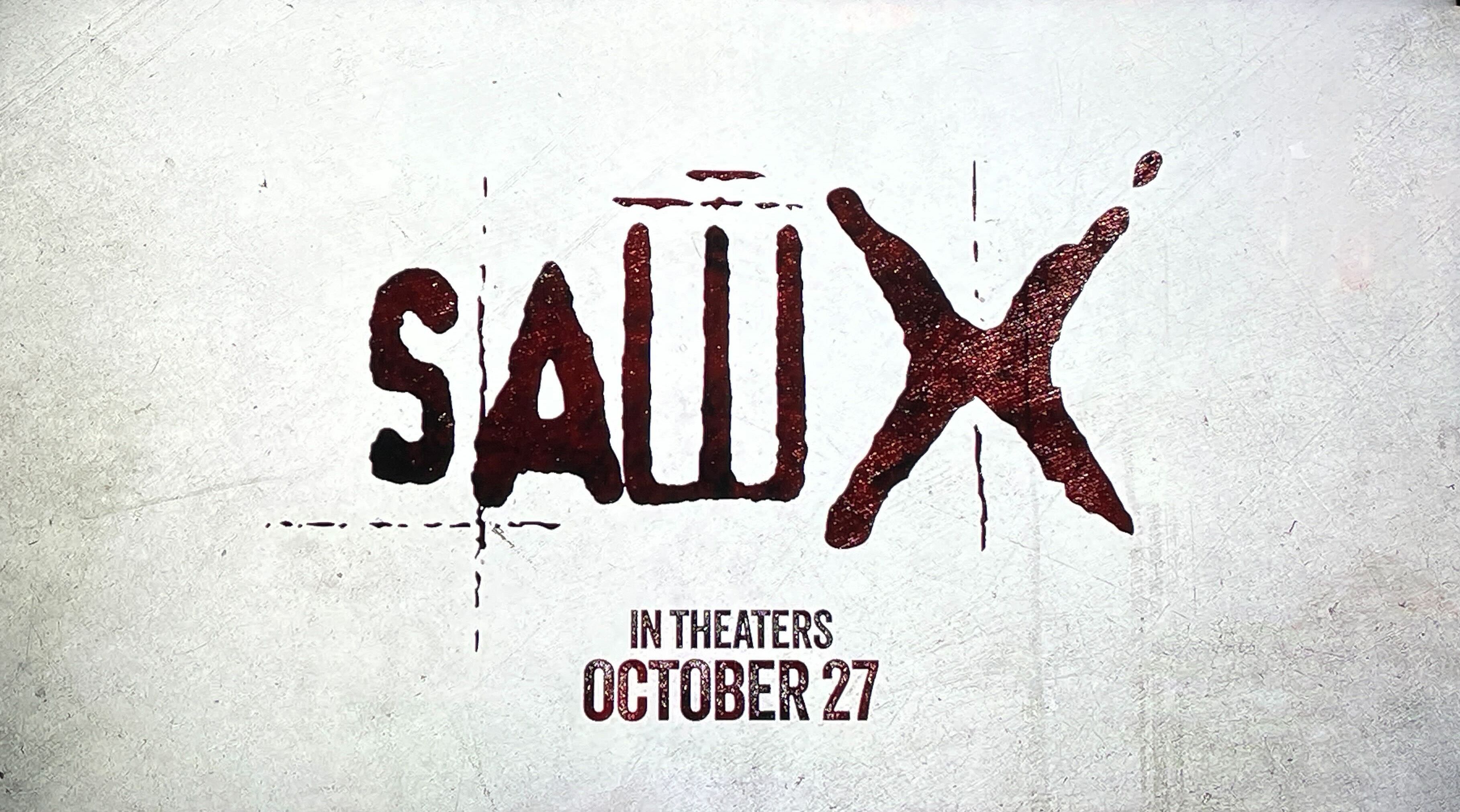 What's in Store for The Expend4bles?
The official logo for The Expendables 4, meanwhile, highlights the star-studded cast of action heroes to die for. Their arrival at CinemaCon marks the second straight year they've been promoted as part of the Lionsgate slate after the film received its first trailer at last year's event. It's been a long journey for Barney Ross (Sylvester Stallone) and company to reach the big screen once more. Following the commercial failure of The Expendables 3, all hope seemed lost that these characters would see the light of day again. Now, following some delays, the film is on track to release on September 22 with Stallone returning for his last round as the character joining Dolph Lundgren, Jason Statham, and Randy Couture along with several other prominent faces including Curtis "50 Cent" Jackson, Tony Jaa, Iko Uwais, Megan Fox, Andy Garcia, Eddie Hall, Sheila Shah, Jacob Scipio, and Levy Tran.
Plot details are rather thin here as well, though Scott Waugh's crack at the franchise will see the mercenaries sucked into a conspiracy that could lead to a nuclear war between the U.S. and Russia. Like the fan-favorite installments before it, The Expendables 4 will also go back to an R-rating letting Ross and pals let loose.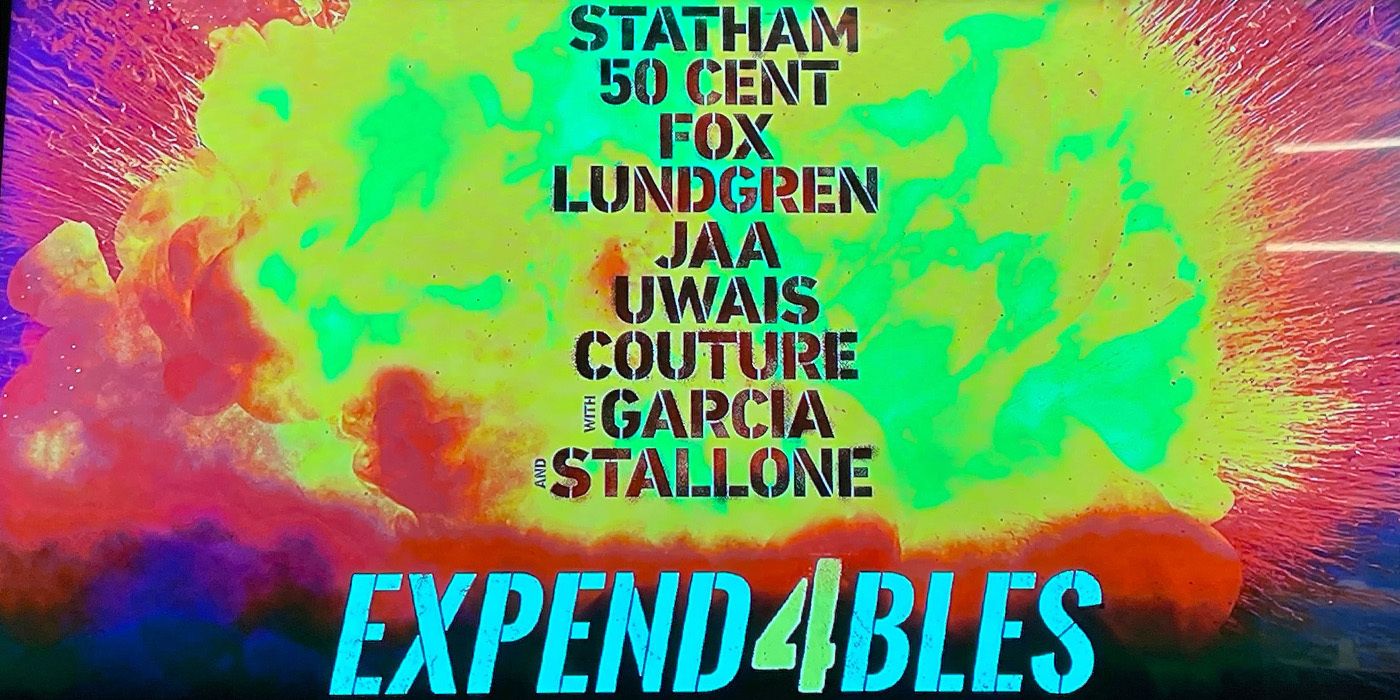 What's The Hunger Games: The Ballad of Songbirds and Snakes About?
Based on Suzanne Collins' novel of the same name, The Hunger Games: The Ballad of Songbirds and Snakes is a prequel to the film franchise headlined by Jennifer Lawrence. Rather than follow the exploits of Katniss Everdeen, the standalone feature from returning director Francis Lawrence will follow a young Coriolanus Snow (Tom Blythe) long before he pursued his presidential ambitions in Panem. He's assigned to be the mentor of District 12 tribute Lucy Gray Baird (Rachel Zegler) in the 10th annual Hunger Games, developing a close bond with her as they work together and even starting to question the games themselves. It's set to be the longest film in the franchise as it looks to detail an important part of Panem's history.
Hopefully, with the logo reveal and a release date of November 17, we could see a new teaser soon for the prequel. A teaser was unveiled last year, but that came well before filming wrapped and thus had no real footage to go on. Blythe and Zegler are part of a stacked roster that includes Hunter Schafer, Peter Dinklage, Viola Davis, Jason Schwartzman, Isobel Jesper Jones, Fionnula Flanagan, Flora Li Thiemann, Honor Gillies, Eike Onyambu, Konstantin Taffet, Burn Gorman, Scott Folan, Carl Spencer, Michael Greco, Daniela Grubert, Kjell Brutscheidt, Ashley Liao, Sofia Sanchez, Josh Andres Rivera, Mackenzie Lansing, Lilly Maria Cooper, Zoe Renee, Max Raphael, Vaughan Reilly, Dakota Shapiro, Nick Benson, and George Somner.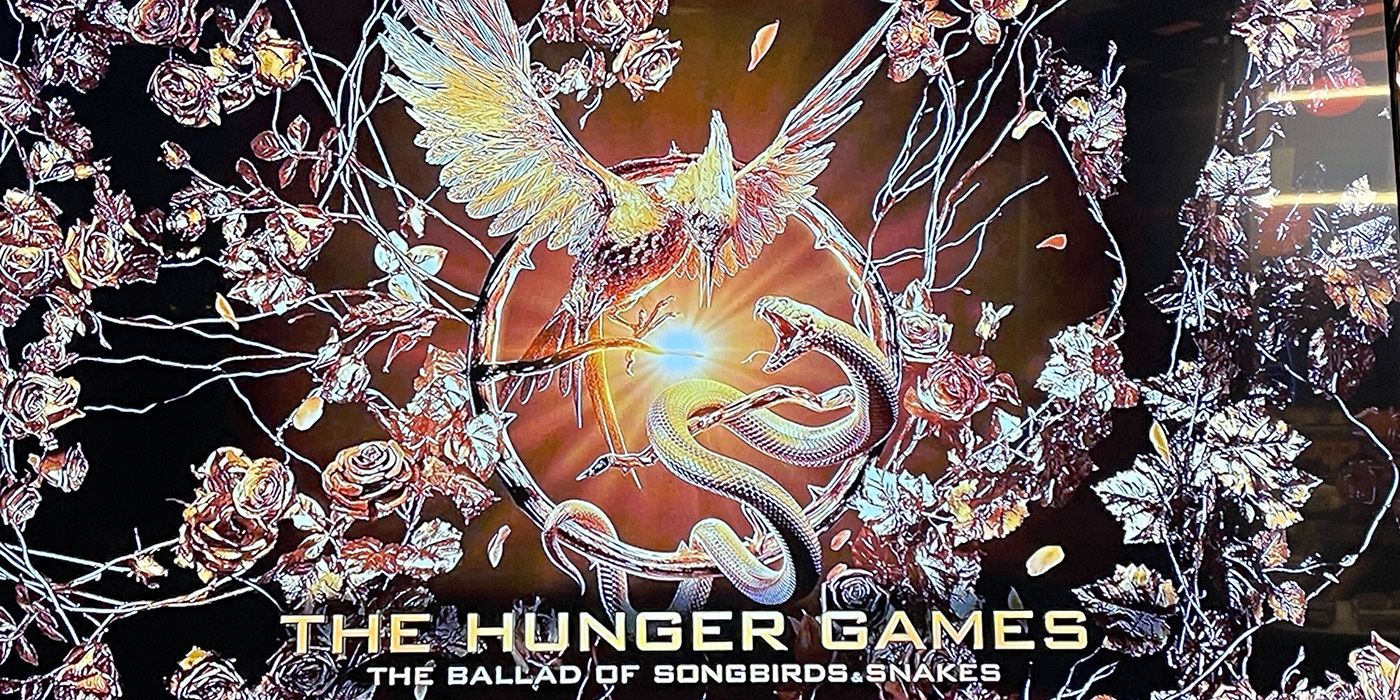 What Happens in Ordinary Angels?
The final logo unveiled was for Ordinary Angels, a drama starring Million Dollar Baby's Hilary Swank and Reacher's Alan Ritchson that's all about hope and everyday miracles. Hailing from Jon Gunn, the film stars Swank as Sharon Steves, a small-town hairdresser who discovers a renewed sense of purpose after meeting the hard-working widower Ed Schmitt (Ritchson). He's desperately trying to keep things afloat for his two daughters and Sharon tries her best to help out the family as they wait for a kidney transplant for Ed's youngest daughter. Lionsgate recently shared the first images from the film and, with a logo now unveiled, a trailer should be close for the hopeful drama. It's currently slated to release on October 13.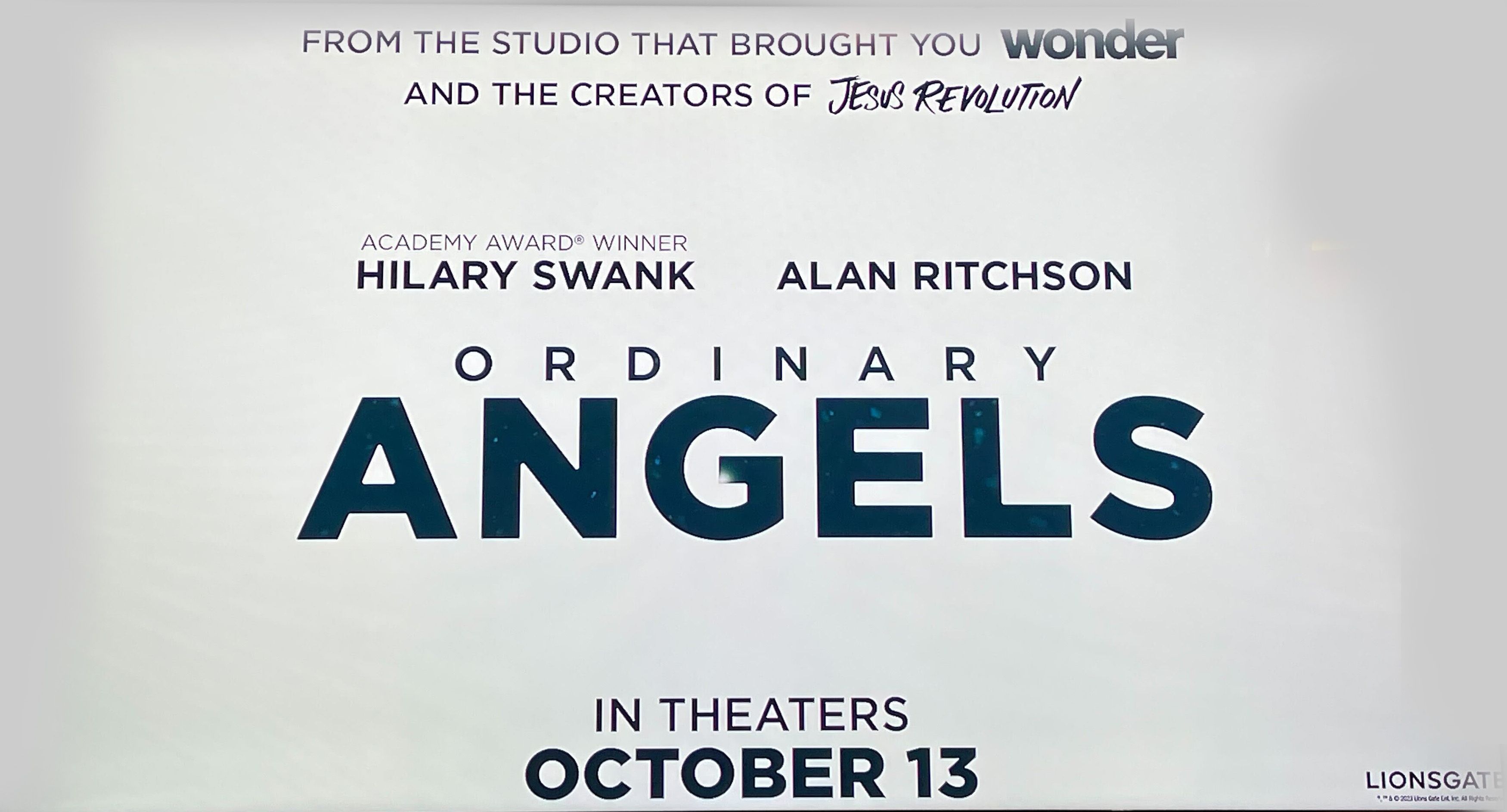 via Collider