Almost one year after production kicked off, we finally get to see the first-look image of highly anticipated historical drama Firebrand, courtesy of Deadline. The movie features Jude Law (Peter Pan and Wendy) and Alicia Vikander (The Green Knight) in the lead roles as England's King Henry VIII and Katherine Parr (his sixth wife) and will pit them against each other in a thriller setting since Katherine married the king against her will. A release date is yet to be announced.
The first-look image features Vikander in full queen attire and looking anything but happy at being in the position she's in. Considering the nature of Firebrand, it's possible that she's looking directly at King Henry while surrounded by her ladies in waiting, played by Ruby Bentall (The Serpent Queen) and Bryony Hannah (Call the Midwife), as well as Maia Jemmett and Linnea Martinsson, both of whom make their feature film debut.
Firebrand is a Much-Needed Historical Re-telling
Firebrand is set to be a cruel but necessary depiction of how monarchs repeatedly abused their self-appointed power to serve their every whim. Henry VIII is one of the best examples of this, since he managed to marry six wives at a time when divorce was considered a sin, and had at least two of them killed. Even though the famous rhyme "divorced, beheaded and died, divorced, beheaded survived" suggests that Katherine escaped Henry VIII's tyranny, she still suffered quite a bit at the monarch's hand.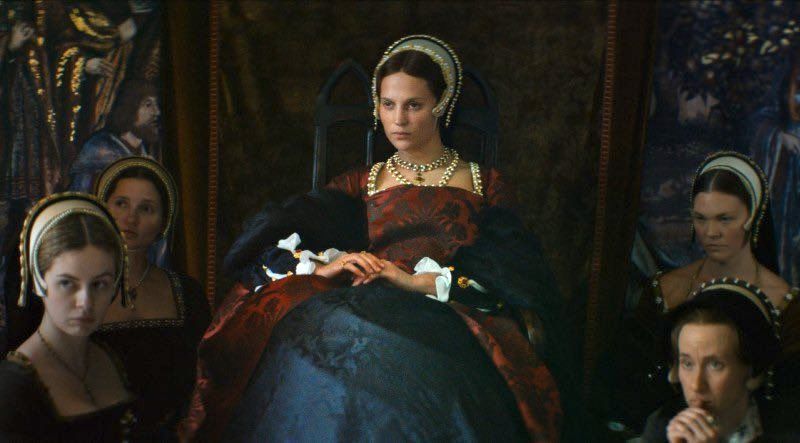 Firebrand is based on the best-selling historical novel Queen's Gambit by author Elizabeth Fremantle – the title was changed to avoid confusion with the Netflix hit series. If the movie is successful, there's certainly material for sequels, since the book is the first in a trilogy. The screenplay is adapted by Henrietta and Jessica Ashworth (Dixi, Killing Eve), and the movie marks renowned Brazilian director Karim Aïnouz's first English-language project.
Even though we're yet to get a wide release date, Firebrand will have an early screening at this year's Cannes Film Festival, in which the title will be part of the event's main competition. The screening is likely to happen in late May, and that's when attendees will know if Firebrand is one of 2023's mandatory watches.
The cast of Firebrand also features Simon Russell Beale (House of the Dragon), Patsy Ferran (Living), Erin Doherty (The Crown), Sam Riley (Maleficent: Mistress of Evil) and Eddie Marsan (Ray Donovan).
A trailer for Firebrand is yet to be unveiled.
via Collider