The titular heroes in a half-shell are back this summer in a way they've never been seen before with the release of Teenage Mutant Ninja Turtles: Mutant Mayhem. As fans eagerly await the return of their favorite characters to the big screen, director Jeff Rowe (The Mitchells vs. the Machines) has revealed in an exclusive interview with Empire Magazine the inspirations behind the film, which will focus on the teenage aspect of the characters.
"We wanted it to be like Stand By Me and Lady Bird. But, you know, with Ninja Turtles," Rowe said to Empire. "They've got a lot of that inauthentic confidence that teenagers have: when you're a teen, you don't know any better, so you operate with this hyped-up sense of, 'We can do anything!'" Mutant Mayhem could be a refreshing take on the characters with its new angle, especially when other interpretations typically focus on their fully-fledged experience as ninjas. Rowe further elaborated that Seth Rogen and Evan Goldberg's roles as producers helped shape the film due to their expertise in teen comedies. "That's something that [they] are great at," Rowe said. "That Superbad thing where they're best friends, but they're kinda losers who make fun of each other, but you never doubt for a second that they truly love each other."
In addition to Rowe's comments on the movie, Empire also revealed a brand-new image from the film, which features the titular characters posing against a moonlit backdrop, ready to protect the city from crime. Similar to the trailer, the image fully showcases the hybrid animation style that the film will follow, paying homage to the original comics that the franchise is based on, with details such as paint strokes bringing the animation to life with a sense of care and artistic craft.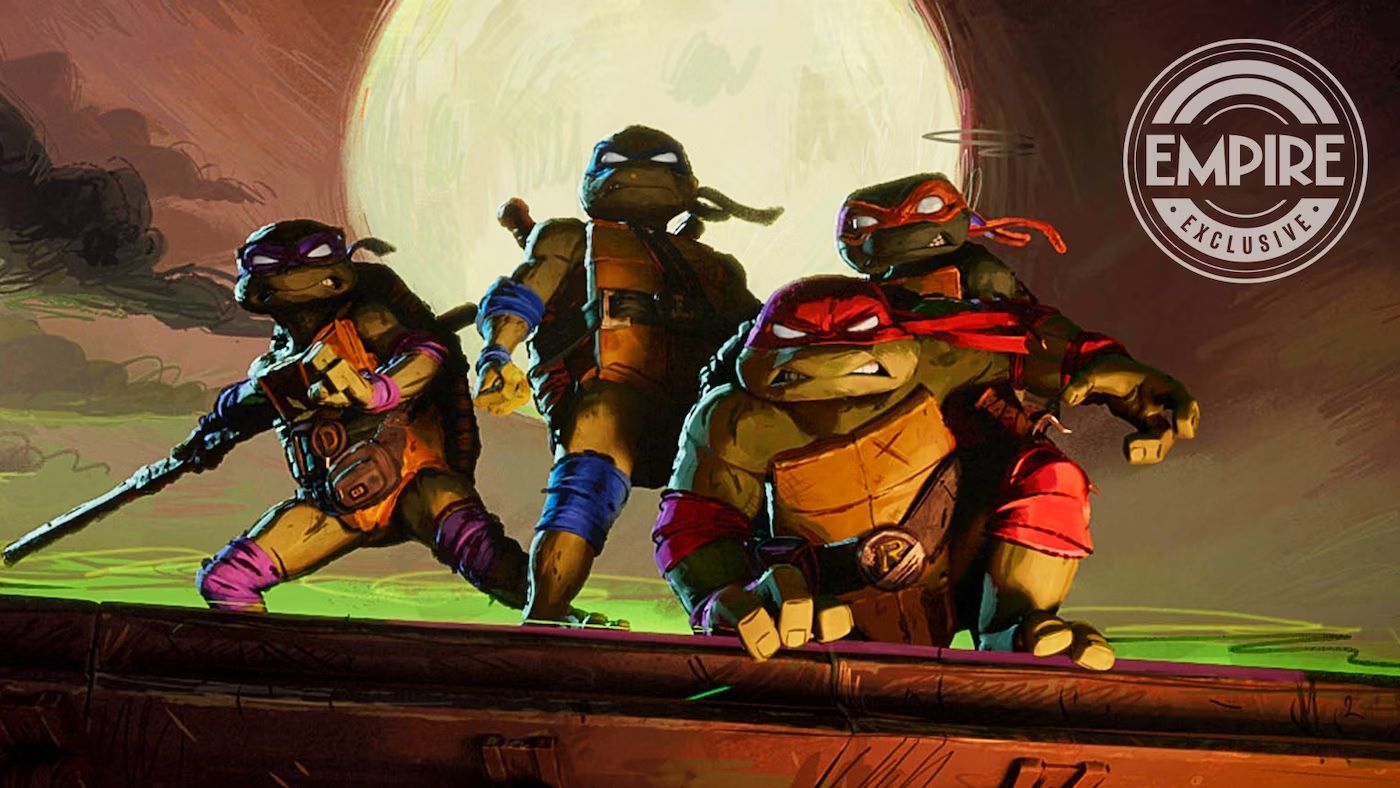 A Post Spider-Verse Landscape Signals a Changing Industry
Teenage Mutant Ninja Turtles: Mutant Mayhem follows a similar animation style as Spider-Man: Into the Spider-Verse, which utilized a hybrid of both 2D and 3D animation, effectively capturing the comic book aesthetic. However, Mutant Mayhem isn't the only film inspired by the success of Spider-Verse as the animation industry as a whole appears to be experimenting with the style as well with recently acclaimed films, such as Puss in Boots: The Last Wish, which earned an Academy Award nomination for Best Animated Picture. Now it appears even Disney will be utilizing the experimental animation format with Wish, an upcoming movie that will use both 2D and 3D animation to recreate a watercolor-based look. With several significant projects on the way, it appears a new era for animation is on the horizon as major studios begin to break away from the traditional Pixar-style mold in favor of more variety in their films.
Teenage Mutant Ninja Turtles: Mutant Mayhem crashes into theaters on August 4.
via Collider