Big changes are coming for The CW. After a slew of surprising cancelations, from Walker: Independence to the Supernatural prequel The Winchesters, it seems clear that the network is in flux. But along with the string of cancelations at the network, new series have been cropping up in their stead. One of the new series announced at The CW is Joan, an upcoming six-part series starring Game of Thrones alum Sophie Turner. And a new image was released today showing Turner in her role as an icy jewel thief. The series is set to be released in 2024.
The new series, Joan, will tell the story of the notorious jewel thief Joan Hannington. The series will be set in the 1980s, a decade dripping in decadence and bejeweled with over-the-top luxury set against a shifting world of music and culture. Turner stars as the titular Joan, a woman in her twenties who is trapped in a marriage to a criminal named Gary. But when Gary goes on the run, Joan takes it as an opportunity to seize control of her own life and lift her and her daughter Kelly, out of desperate circumstances. Joan, given her shot at freedom, becomes a jewel thief, and a masterful one at that. The new series is just one of many projects in recent years to focus on the cultural landscape of the 1980s.
A Gritty New Turn for Sophie Turner
The new image, released today, shows Sophie Turner as Joan. In the image, she is shown in front of a restaurant. She is wearing a jacket and looking out of frame. Her hair is bobbed and bleached with a hint of dark roots coming through, teasing the contrast between her glamorous image and the grit beneath the surface. She wears a bold red lip and dramatic smokey eyes. Her expression reveals little, her mouth set to a straight line as if she is staring down at the viewer. The image echoes the first-look image from Maxxxine, which shows a similar interplay between 1980s excess and grit. Beside her is her costar Frank Dillane, who stars as Boisie, a London antique dealer, in the new series. Dillane previously starred in the series Fear the Walking Dead. Also starring in the series are Kirsty J. Curtis, Gershwyn Eustache Jr., and Laura Aikman among others.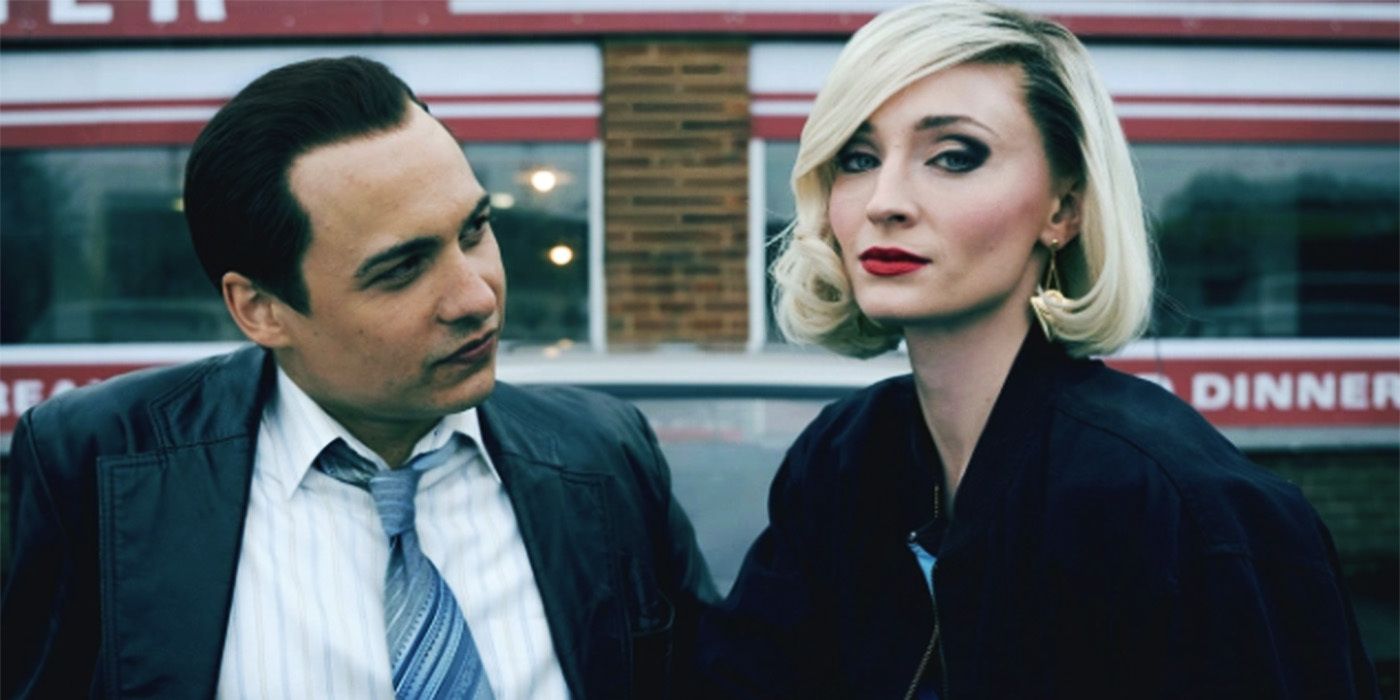 The new series is Anna Symon, and directed by Richard Laxton. No exact release date has yet been set for the project, however, it is expected to premiere in 2024. The series will consist of six episodes.
via Collider